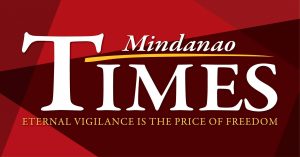 THE TASK Force Davao has blocked the entry to the city of about 4,000 travelers from Luzon and the Visayas who failed to present negative reverse transcription-polymerase chain reaction (RT-PCR) test results since last year.

Colonel Consolito Yecla, commander Task Force Davao whose units have supervised key entry points to the city, says yesterday that of the 4,651 travelers, 1343 were escorted to COVID-19 testing centers, 3,306 were escorted to exit points of the city as they were residents of other areas, and two were brought to a COVID-19 facility.

Of the number of travelers, 16 used the Laguindingan airport in Northern Mindanao, 40 were from the National Capital Region, 3,869 traveled by land from Luzon, 23 from Cebu, 700 were from other parts of the Visayas, 40 from the National Region, and 3 from Nasipit, Agusan Del Sur.

Although he said many of the travelers were intercepted in Lasang, Yecla said the unit also has checkpoints in Lacson in Calinan and Sirawan in Toril District.

The task force has required those from Luzon and the Visayas who are entering the city through the checkpoints to present negative RT-PCR test results taken 72 hours before their travels. Also required to present the same results are those incoming passengers using the city airport.

"Those who cannot present RT-PCR test negative results (are either) escorted to testing centers or exit points," said Yecla, emphasizing that those brought to COVID-19 testing centers were residents of the city, while those brought to exit points were on the way to other places.

He said the teams at the checkpoints rely on key pieces of information that travelers provide to them to assess whether they were from Luzon or the Visayas. "Usually (they) do not volunteer themselves (information) during inspections. Our personnel have to look for indicators first then subject them to questioning," he said.