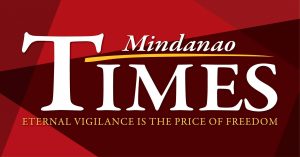 ABOUT 150 individuals on board 35 vehicles were denied entry to the city through its border in Marilog three days after the start of the implementation of the uniform border control system on Friday, yesterday said Captain Rosario Aguilar, Davao City Police Office spokesperson.

Aguilar said those who were denied entry to the city were found to be on non-essential travels or even if they were on supposed essential travels, they failed to present required documents , as the city started implementing the uniform border control system since Friday after the Regional Inter-Agency Task Force and the Regional Task Force Against COVID-19 issued the resolution regulating entry to the region to curb spread of COVID-19.

"They already knew (they needed) to present negative RT-PCR (reverse transcription-polymerase chain reaction) test results," Aguilar said as those who were not allowed to entry who tried to pass through the police checkpoint in Marilog where the city shares boundaries with North Cotabato in the South Cotabato-North Cotabato-Sultan Kudarat-Sarangani-General Santos Region and Bukidnon in the Northern Mindanao Region.

However, in other borders of the region, only non-essential travelers have not been allowed to enter because of the absence of the executive orders from other local government units sharing borders with other regions, said Major Eudisan Gultiano, spokesperson of the Regional Police Office.

"Walang tayong hinuhuli dahil walang RT-PCR; ang action taken ay pinapauwi but this is for non essential travel," said Gultiano.

Under the guidelines, the local government units are tasked to craft their respective executive order, similar to what the city government did, in adopting the regional resolution on the uniform border control system.

Under the uniform border control system, those allowed to enter the region – defined as authorized persons outside residence (APOR) – are required to present authentic documents.

Those non-APOR who are entering the region from other regions must submit documents to show that their travel is essential. They can only stay for 24 hours, unless they can submit other documents that will substantiate that they need to stay longer.

Those entering the region only for visits must need to submit negative RT-PCR test results 72-hours before their travel which the Department of Health would validate, Also required of them are accommodation bookings and other similar documents.

Even returning residents who went out of the region for non-essential travels are also required to present negative RT-PCR test results taken 72 hours before their travel and documents that would prove their residency.

LGUs from other regions also need to fetch their returning residents from overseas who use the airport.

The city government also passed a law that requires incoming passengers using the city airport to present negative RT-PCR test results taken 72 hours before their flight.