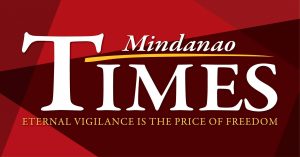 THE CITY government is intensifying vaccination against COVID-19, tracing and testing of the vulnerable sectors as Mayor Sara Z. Duterte noted the increase in the number of daily active cases in the last few days.
In her weekly Monday program over the Davao City Disaster Radio, Duterte said that based on the report of Acting City Health Officer Ashley Lopez, cases are increasing. "Although he was not saying that there was a surge, but clearly that (the number of daily cases) is increasing," she said.
Another measure that proved that the number was increasing, was the increasing number of cases in the hospital, the Southern Philippines Medical Center, and the temporary treatment and monitoring facilities, she added.
However, she pleaded with the public not to panic as she has not panicked. "What we need to do is be faithful with our implementation of the minimum health standards," she added.
Lopez said among the factors that resulted in the increase in the daily active cases is the intensified tracing and testing of the vulnerable sectors.
Based on the report of the regional office of the Department of Health, on Sunday, the city had 96 new cases, 66 on Saturday and 61 on Friday. The total number of active cases in the city as of Sunday was at 709, the same number of deaths recorded since a year ago.
The mayor said if the cases continue to increase in the coming days, the option open for the city government is to tap private hospitals.
She added the city government is also intensifying the vaccination process as last week, senior citizens have started getting their shots.
She said that she read a study which mentioned that even for an initial dose, the number of daily active cases is reducing."We hope vaccination can catch up and we are also told that there are more vaccines arriving," Duterte added.
The mayor said the city government is also continuing to test members of the vulnerable sectors after it initially tested drivers and public utility vehicles and delivery services as well as workers in public markets.
Lopez said among those to be vaccinated are sidewalk vendors, laborers, passenger boat operators, wharf and fishport workers, victims of fire incidents, and government and private company employees.
Lopez also said the city government is also setting up more swabbing centers in district health centers. "Most of our district health centers conduct swabbing," he added, pointing out that also being requested to undergo swabbing are those who experience influenza-like symptoms.