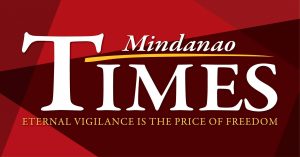 MAJOR General Andres Centino is the new Philippine Army chief.

In a memorandum dated May 14 addressed to Defense Secretary Delfin Lorenzana, President Rodrigo Duterte named Centino the new chief of the 100,000-member Army based on the recommendation of the Chief of Staff of the Armed Forces of the Philippines and the AFP Board of Generals.

Centino, commander of 4th Infantry Division, replaces Lieutenant General Jose Faustino Jr. who is retiring.

Centino is credited for the anti-insurgency campaign in Northern Mindanao and Caraga Region.

A member of the Philippine Military Academy Maringal Class of 1988, Centino during his stint as commander of the 4th Infantry Division, focused his attention on the activities of the New People's Army (NPA) in his area.

He also served as deputy chief of staff for operations of the AFP, commander of the 401st (Unity) Brigade, chief of staff of the 4th Infantry Division, among other previous posts.

He graduated cum laude with a Bachelor of Science degree at the PMA, and finished his Masters degree in the National Resource Strategy at the National Defense University, Washington. He also completed his Diploma in Master in Management at the University of the Philippines and earned his credentials for the Strategic Business Economics Program at the University of Asia and the Pacific.