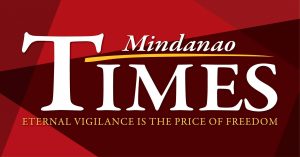 THE CITY government started inoculating senior citizens, or the Priority Group A2, yesterday at the two COVID-19 jab sites in the Matina Aplaya Elementary School and SM Lanang Premier.

On their scheduled vaccination, senior citizens were told to bring their valid IDs for verification of their identity and address. They can bring only one companion during their scheduled jab to avoid crowding.

Dr. Josephine Villafuerte, Davao City Vaccination Cluster head, said the city will accommodate a few senior citizens on its first round of implementation given the group's vulnerability to COVID-19.

"For now, we will start with 150 per day. We will gradually open because these are senior citizens. We will see how we fix the gaps if there are any," she said on Monday.

After this week, the vaccination of senior citizens will go in full swing as vaccination sites open at their respective district health offices (DHOs).

The senior citizens who have registered for vaccination will be accommodated. They will be contacted by their respective DHOs on their schedule of vaccination.

"Please wait for your respective districts to contact you because we plan to accommodate only a limited number of senior vaccinees per day," she said.

Villafuerte said it is important for the senior citizens to come at their scheduled time for their convenience and to avoid unnecessary crowding at the vaccination hub.

"The seniors are advised to always be ready for the call so that when they receive the call, they will tell you when and where you are going to be vaccinated. Please come because that day is intended for you. Otherwise, mahirapan sila maglipat sa iyo kasi the next day meron na naman naka-schedule (it will be difficult to reschedule you since, on the next day, there is another vaccine scheduled)," she said.

Those who are unable to register for vaccination, can still do so by directly going to their DHOs and fill out the registration form, and by contacting the COVID-19 vaccination hotlines: 0961 073 4965 and 0927 022 9087.

The city targets to vaccinate 120,000 senior citizens.

Healthcare workers
jabbed on May 11-12


Meanwhile, practicing health care workers can still get themselves jabbed with the COVID-19 vaccine, Sinovac, today. The vaccination for A1 priority group started yesterday at the Buhangin Central Elementary School (BCES) from 8 a.m. to 4 p.m.

Lying-in and birthing home staff, nurses, midwives, nursing aides, and caregivers aged 18 years old and above are catered at the BCES. it will also accommodate practicing medical and allied health PRC ID-holder health care workers today.

At the University of Southeastern Philippines (Obrero Campus), the COVID-19 vaccination will be on a first-come, first-served basis from 8 a.m. to 4 p.m. today until the vaccine supply lasts. It will be intended for rehabilitation and psychiatric facility staff along with the jail and detention center staff.

They should bring a government-issued ID; and proof of employment like company ID, stating specific designation, or certificate of employment. PRC holders must present a non-expired PRC ID or a hard copy of proof of renewal schedule. They must also bring their own ball pens.

Medical clearance from the attending physician is required for those with autoimmune disease or those taking steroids, as well as cancer and transplant patients.