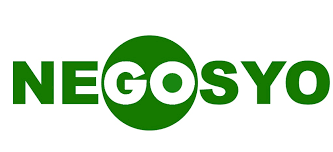 GO Negosyo has officially become the #1 NGO page in the Philippines and was hailed as the fastest-growing NGO page in the country. Its Facebook page recently hit two million followers, marking a milestone in its vision of alleviating poverty through entrepreneurship.
Go Negosyo now has the largest audience among Philippine NGO pages with almost a million gap succeeding #2 Philippine Red Cross (1,167,673); #3 World Health Organization Philippines (1,001,266).
It is also among the top 100 in the world and the only NGO that made it from the Philippines— attesting to its dedication of reaching every Filipino to help them realize their entrepreneurial dreams.
"As we reach this milestone, I want to show my utmost appreciation to our partners for their untiring support. Without them, none of this would be possible. More importantly, I would like to thank our two million followers for believing in our vision of an enterprising Philippines. We have been doing this for 15 years already. And we saw the opportunity to scale up.
Go Negosyo will continue to provide Filipinos access to mentorship, money, and market through its programs," said Presidential Adviser for Entrepreneurship and Go Negosyo founder Joey Concepcion.
To celebrate and give back to its followers, Go Negosyo started giving away Php5,000 to ten lucky entrepreneurs every day last May 10, and will continue to do so until July 10, giving away a total of Php2 million in pandagdag-puhunan. This is part of Go Negosyo's "Manalo at Mag-Negosyo" program wherein entrepreneurs are encouraged to take a selfie in their place of business. The winners are selected during Mentor Me Online (MMO), which airs live Mondays to Fridays at 6 p.m.
MMO represents a key online pivot for Go Negosyo, which allowed the foundation's events-based Mentor Me program to continue throughout the pandemic despite the limitations on public gatherings. Concepcion wanted to continue Go Negosyo's vision of alleviating poverty through entrepreneurship through online programs despite the limited on-the-ground presence. Its other programs include Kapatid Mentor Micro Entrepreneurs Program (KMME) and Kapatid Agri Mentor Me Program (KAMMP). Bringing and holding mentorship sessions online proved only to grow Go Negosyo's audience and increase the number of its partner entrepreneurs who now had more access to the platforms.
MMO has already produced 600 episodes and featured 2,000 guests/entrepreneurs. A total of 12 million dagdag-puhunan has been awarded to more than 1,500 winners, and around 300 online sellers have been given a free marketing platform for their products. KMME has produced 8,823 mentee graduates to date, with more than 1,400 additional mentees set to graduate this year. KAMMP programs have benefited more than 1,600 graduate mentees from over 1,200 associations and cooperatives, benefiting more than 130,000 members across the Philippines.
Beyond entrepreneurship, Go Negosyo has also actively supported the push for testing and vaccination against COVID-19 under its framework of access, education, and execution through specific programs: securing access to vaccines for the country through its "A Dose of Hope" program; promoting education through its "Let's GO Bakuna" campaign; and, facilitating execution through its partnership with Zuellig Pharma Corp.
"We know that our unemployment rate today is alarming. That's why we have doubled our efforts in addressing the health issue so we can further open our economy and generate jobs in the process. With this, at this crucial stage, I call on the labor sector to join us in making our employees realize that we need everybody to be able to get through this pandemic. We need to convince our employees that we must take the vaccine so we would be able to save lives and livelihoods," Concepcion said.
He added that Go Negosyo will continue to use its Facebook platform and the community that it has created to continuously empower and enable Filipino entrepreneurs.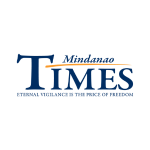 Advertiser posts are paid posts published by Mindanao Times. For inquiries, message us at our Facebook Page, www.facebook.com/MindanaoTimes.