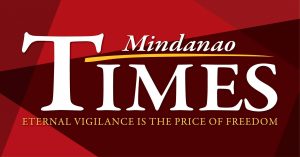 THE DAVAO City Police Office (DCPO) successfully facilitated the mass surrender of 23 alleged rebels on Monday, May 10, in the community gymnasium in Barangay Malabog, Paquibato District this city.

Col. Kirby John Kraft, the city police director, said surrenderees were former New People's Army members, Milisya ng Bayan, and other underground mass organizations operating in Paquibato District, Davao City.

All of them have a pending warrant of arrest for cases of murder, arson, kidnapping, serious illegal detention, among others.

The activity was coordinated with Paquibato Police Station, led by Maj. Marvin Hugos, Philippine Army, Peace 911, Datu Boyson Anib –IPS Representative, and the barangay officials of Paquibato District.

In an interview conducted on one of the surrenderees, alias Joey expressed his gratitude to the government for helping clear their names and help them start anew.

Kraft welcomed the surrender of the group and urged those who are still actively fighting the government to lay down their arms and embrace other peaceful means to attain their sought-after changes.

More so, he also recognized the anti-insurgency efforts of the Police Regional Office XI, through the Revitalized Pulis Sa Barangay (RPSB), to complement the programs of the National Task Force to End Local Communist Armed Conflict.

"This is the outcome of the RPSB Program of our regional director, Brig. Gen. Filmore Escobal," he said.

"The presence of our police officers in the mountains reaching out to the community, providing opportunities to our IP brothers and sisters to improve their lives, have opened the eyes of these rebels to realize the deceptive ideologies of the terrorist CPP-NPA," he added.


The 22 surrenderees are now detained in the Paquibato Police Station while one of them was brought to Philippine Air Force upon the court's order.

"The Davao City Police Office, together with the AFP, shall remain (steadfast) in the conduct of security operations in consonance with the government's thrust … to finish-off the communist terrorists and other threat groups to pave the way to a lasting peace and development in our city," Kraft further said.