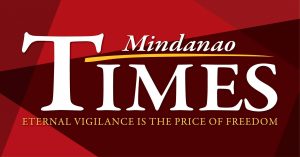 THE CHINESE Embassy donated various medical supplies, through the Balik-Alay Foundation of the Davao Docdtors Hospital.
The donated items included Baxtel aneroid sphygmomanometers with stethoscopes, small first aid kits, umbrellas, nebulizers, weighing scale with height measurement (platform type), and first aid kits.
The donated items were received by 126 barangay health workers and barangay nutrition scholars of Baguio and Agdao districts. The handover ceremony was facilitated by Mayor Sara Duterte.
Part of the donated items included three breast pumps intended for Southern Philippines Medical Center (SPMC).
Duterte thanked the health workers and nutrition scholars and BNS for their hard work and sacrifice for being in the frontlines in the fight against COVID-19. They also received gift certificates and grocery items from the City Mayor's Office.Catherine Jane F. Notarte/UM Intern