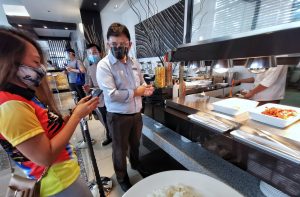 ANNIVERSARIES and birthdays are usually celebrated with fanfare, oftentimes with a lavish feast. But that was then. The world has changed since Covid-19 came.

In response to the call of the times, Seda Abreeza Hotel has also shifted its anniversary celebration, from an annual festivity to a more sober observation this year.

"Very simple and subtle. We just want it to be meaningful for our employees," said hotel manager Kennedy Kapulong.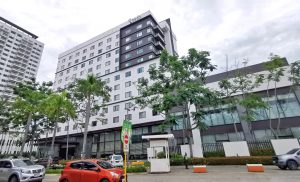 Seda Abreeza's anniversary kicked off with a thanksgiving mass on the first week of April. This was followed by a bloodletting activity in partnership with the Ayala Business Club Davao and the Philippine National Red Cross.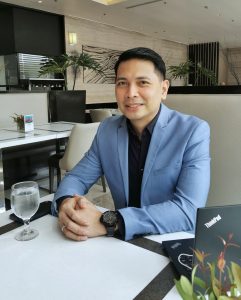 They also held engagement activities with their employees to keep them motivated as they continue to face the challenges of the new normal. In the said endeavors, Kapulong kept on reminding them to be grateful that they are still able to serve their clients.

In the midst of Seda Abreeza's austere commemoration, a couple of good news still managed to enliven the mood. First, the hotel was given the much-coveted Safe Travels Stamp.
It is the only hotel in Southern Mindanao and the only Seda Hotel in the Philippines to be given such imprimatur of safety standards.

"We're very happy because it validated our efforts, and that our safety measures are globally accepted. We hope that more establishments will follow suit, and for Davao Region to be recognized as a safe destination," Kapulong said.

The Safe Travels Stamp is a recognition of tourism establishments' compliance to health and safety standards as evaluated by the World Travel and Tourism Council and the Department of Tourism.

"Beyond just a bragging right, it serves more as a reminder to our employees that we must be always on our toes when it comes to safety of our employees, guests and suppliers," he shared.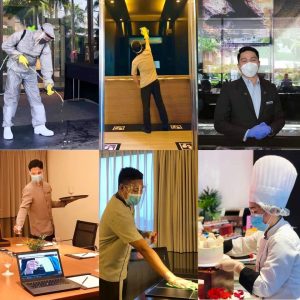 Aside from the Safe Travels Stamp, Seda Hotels is also nominated in three award categories in the prestigious, London-based World Travel Awards 2021, which "acknowledges, rewards and celebrates excellence across all key sectors of the travel, tourism and hospitality industries".

In addition to adhering to the minimum health standards, Seda Abreeza also employed UV light sanitising system for their rooms, public areas and facilities. They so give out free hygiene kits to arriving guests.

"We have instituted our Safe At Seda Hygiene and Safety Manual where our trainings and implementation are based on," said Kapulong.

Prior to the pandemic, Seda Abreeza has also received accolades from Agoda, Booking.com, Trip Advisor, Travellers Choice Awards, and the Philippine Tatler.

After a very challenging 2020, the hospitality industry is hellbent on getting back in the rails this year.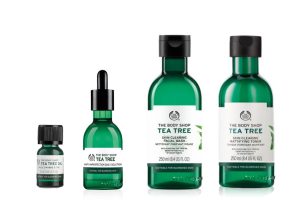 "It's a different movement for the market right now after we lost a chunk of MICE. Now, we're banking on local travelers within Mindanao region," Kapulong explained, referring to FITs (free independent travelers) from essential industries, such as information technology, energy and engineering sectors, APORs (Authorized Persons Outside Residence), and families on weekend staycation.

In their 8th year, Kapulong only wished for one thing.

"Ultimately, our goal is to keep our employees and for everyone to stay healthy and safe. That's the most important thing for us right now," he quipped.

This year's celebration may be restrained but the people behind Seda Abreeza's longevity remain in positive and in high spirits for better days to come.