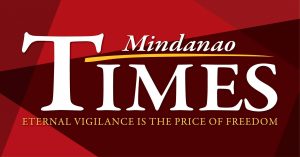 THE SITUATION is back to normal hours after government forces thwarted a terrorist attack by members of the Bangsamoro Islamic Freedom Fighters (BIFF) in Datu Paglas, Maguindanao on May 8.

Maj. Gen. Juvymax Uy, commander of the Joint Task Force Central and 6th Infantry Division, is calling on the public to remain vigilant and report any presence of suspicious individuals to preempt any extremist groups from conducting atrocities on the communities.

Uy thanked the residents and the local government unit of Datu Paglas for their swift action to inform government security forces about the presence of armed groups as early as Friday evening.

"The cooperation of the civilian populace and of the LGU paved the way for security forces to be proactive in fulfilling their duty and immediately take necessary action against the threat group," He said.

As early as 10:30 in the morning on Saturday, the national highway connecting Tacurong City, Sultan Kudarat, and Makilala, North Cotabato were reopened for motorists and commuters.

Likewise, residents who were displaced in the armed clash started to return to their communities on the afternoon of May 8 while the public market and other establishments resumed operation on the same day. Muslim residents in the said town are preparing for their observance of the Holy Month of Ramadan.

The leadership of the JTF Central and LGU Datu Paglas reiterated that no hostage-taking happened and no infrastructure and establishments in the town proper were damaged, contrary to the earlier information being circulated.

Further, the JTF Central also clarifies that the video of a wounded soldier being shared on social media did not happen in Datu Paglas. "Sa awa ng Diyos, wala namang sibilyan sa lugar at mga tropa ng gobyerno ang nasaktan sa pangyayari (By God's grace, no civilian in the area and no government troops were hurt in the incident)," MGen Uy added.

Numerous improvised explosive devices were also recovered in the area as extremist groups planted IEDs along the road to thwart the pursuing troops. As of this report, government forces continued to conduct pursuit operations against the said group to preempt them from threatening other towns in Maguindanao Province.