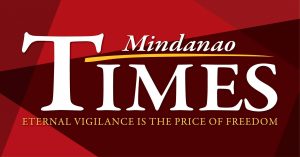 A TATTOO artist was arrested in a buy-bust operation conducted by the Philippine Drug Enforcement Agency (PDEA) XI at Mt. Apo-Arellano Street on Friday evening.

He was identified as Jason Yap Alcanzare, 33, a resident of Mt. Apo, Barangay 9-A, this city.

Nephi Noli Dimaandal, the PDEA XI spokesperson, said they considered him a top 3 high-value target.

Dimaandal said the suspect was arrested for selling a sachet of shabu weighing more or less one gram worth P7,000. Further seized were two sachets of suspected shabu, drug paraphernalia, and the buy-bust money.

Alcanzare will be charged for violation of Section 5 (Sale of Dangerous Drugs), Section 11 (Possession of Dangerous Drugs) and Section 12 (Possession of Drug Paraphernalia), Article II of Republic Act 9165 (Comprehensive Dangerous Drugs Act of 2002).