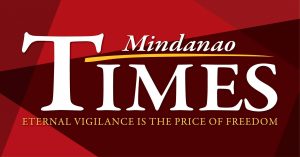 THE LOCAL government on May 8 issued an executive order adopting the uniform guidelines to regulate the entry and exit in regional borders of region 11.

The RIATF–RTF XI Resolution No. 01, Series of 2021, shall only be applicable in all Davao City checkpoints on the border with other regions.

The order shall take effect on 12:01 a.m. of May 14, 2021.

On Tuesday, May 4, the Regional Interagency Task Force (RIATF) has released a copy of the resolution the Uniformed guidelines to regulate entry and exit in border Control in Davao Region.

The resolution said the RIATF -XI and Task Force COVID-19 in Region XI deemed it necessary to provide a regionwide border control guideline as an additional preemptive measure against COVID-19 cases in the region.

The guideline shall apply only to the inter-regional movement or movement from one region to another and shall be implemented at regional borders subject to adoption by Local government units.

Section 3 of the resolution shows that movement of the Authorized Personnel Outside Residence (APOR) shall be allowed:

a. Health and emergency frontline services and uniformed personnel,
b. Government officials and employees on official travel and official business,
C. Duly- Authorized humanitarian assistance actors (HAAs), especially those transporting medical supplies and laboratory specimens related to COVID-19, and other relief and humanitarian assistance,
d. Persons traveling for medical or humanitarian reasons (such as but not limited to attendance to burial, next of kin, watchers of medical patients, takers of board/licensure/ eligibility exams, accompanying family/relatives in transporting human remains, persons accompanying the elderly, or those with frail conditions and other similar instances,
e. Persons going to and from the airport,
F anyone crossing zones for work or business permitted in the zone of destination, and going back home, and
G. Public Utility vehicle operators and others that may be provided for the PNP thru their updated list of APORs provided further that they have an identification card, or certificate of employment or travel order or itinerary and must pass symptoms screening at ports of entry.

For returning residents of Region XI that are non- APOR, they shall present ID showing residence or any other proof of residence and Negative RT-PCR test results taken within 72 hours.

Resident overseas Filipinos (ROF)s may be fetched Accordingly by the LGUs.

For the essential travel of non-residents, shall be allowed provided that any of the following is presented;

a. Proof of appointment
B. Medical prescription/referral
C. Any other document showing proof of essential transaction

Provided that the travelers shall only be allowed to stay for a maximum of 24 hours with the region unless the transaction service availed of requires more than 24-hour stay. Proof of accommodation and other adequate justification shall then be presented by travelers staying for more than 24 hours to be assessed by personnel at border control points.

For Tourism, tourists that are nonresident of Region XI shall be allowed entry provided the following are presented;

a. Negative RT-PCR test results taken within 72 hours;
b. Resort booking confirmation, and
C. StaySafe.PH application

To prevent the proliferation of fake RT-PCR test results and further verify its authenticity, the RT-PCR test result shall be submitted electronically by the tourists immediately upon receipt of results to the management of the resort not earlier than 72 hours upon entry in the region.

Resort management shall immediately submit the same upon receipt to Depart of Health operation center for verification. DOH shall then verify its authenticity and provide certification.

For residents traveling to tourist destinations within the region, protocol set forth by respective LGUs shall govern.

For travelers passing through shall be allowed to stay within Region XI within a specified time( to be determined by PNP).

b. The entry point (checkpoint where traveler entered) shall coordinate with the exit point (traveler exit) that the vehicles shall be expected to pass thru within a specified time.

For the cargoes and goods, he movement shall not be hampered however the following shall be observed;

A. Personnel of delivery vehicles up to a maximum of 5 persons only
B. Personnel shall undergo usual symptom screening protocol at the port of destination's entry, and
C. Strict social distancing must be observed putting up additional safe and humane seats or space in the vehicles.

For intra-regional movement, the movement within Region XI shall be governed by the respective LGUs.

The management of human remains shall be in accordance with relevant DOH and Department of Interior and Local Government (DILG) issuances. Prior coordination with the LGU of destination is required.

O nly essential travels and those provided herein shall be allowed entry into region XI subject to adoption of LGUs.

Respective LGUs are urged to adopt, thru local issuances, the subject regulation.

For the purposes of uniform contact tracing application StaySafe. PH shall be used. The DILG shall coordinate with LGUs and Stakeholders for integration of editing contact tracing applications into the StaySafe. PH app.

For purposes of travel monitoring, the Safe, Swift and Smart passage (S-pass) Travel Management System of the Department of Science and Technology shall be institutionalized by all LGUs. Quarantine protocols and other information of respective LGUs shall be posted in the S-pass website.