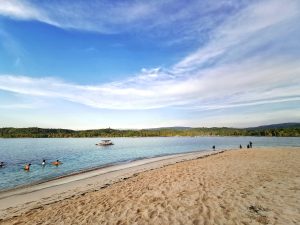 DAVAO Region boasts of just a few islands, with Samal being the most popular. For decades, these islands, especially those found on the east coast, have successfully concealed themselves from the prying eyes of many travelers.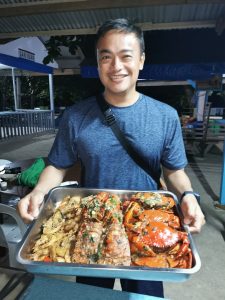 Unfortunately, you just can't keep these paradise-like islands, such as San Victor – with white sands that can out-fine Boracay's, hidden for so long.

"This used to be owned by the Maryknoll Fathers, who bought the island for only PhP700 in 1931," shared resort manager Excel Marqueda of San Victor Island Retreat and Formation Center.

Later, the island was turned over to the Diocese of Tagum, before finally relinquished to the Diocese of Mati.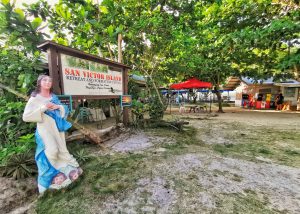 San Victor became popular after Super Typhoon Pablo (Bopha) ravaged many parts of the province on December 2012. Like the proverbial phoenix, the tiny island (just barely 4 hectares), along with other towns facing the Pacific, rose from the ashes and suddenly became superstars of Davao Oriental tourism.

"What makes San Victor an ideal place for a quiet getaway is that we're just less than 5 minutes away from mainland Baganga. We also have electricity and sufficient water supply," he said.

The island is also equipped with overnight accommodations, from tents (PhP150), open cottages (starts at PhP300) to dorm type rooms (starts at P1, 600 for 2 persons with breakfast to PhP5, 500 for 12 persons). Day tour is PhP110 per person with boat transfers. They only accept up to 150 guests at a time in the Island, its current carrying capacity.

T
here is also a sari-sari store on the island and you can also order food. Videoke is discouraged – thank God! – so everyone can enjoy the sound and beauty of nature.

San Victor also has a chapel (Divine Mercy Chapel), however, island weddings are not allowed. It also has a mangrove park for those who enjoy exploring the uninhabited areas of the island.

"During the early morning, you can see dolphins frolicking in one corner of the island. There are also green sea turtles on another side, as well as sharks on another," Marqueda added. Fret not, the sharks are said to be friendly in this area.

At present, they are constructing a facility for retreat and team building activities as well as six single-detached houses, which they intend to lease out. Completion is targeted before the year ends.