: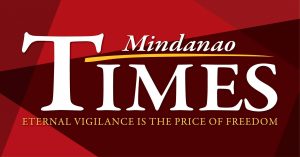 THE City Transport and Traffic Management Office (CTTMO) has warned motorists they will be issued citation tickets for blocking bicycle lanes.

CTTMO chief Dionisio Abude said that the city government is currently harmonizing some provisions of the City Bicycle Ordinance and the Traffic Code of Davao.

"Gina-finalize na nato ang penalties sa parking or obstruction sa bike lanes. Since naa na man ta'y bike lanes, so mag-implement na pud ta nga dapat walay mo-parking diha," Abude said in a phone interview.

He said those who park their vehicles on the bicycle lanes are charged with illegal parking and fined P500. They might also be made to face a violation of disregarding traffic signs.

For passenger vehicles, they can stop on the bicycle lanes for four minutes, either to allow a passenger to alight or get in. In case they stay longer, they are also issued citation tickets.

He said his office is finalizing the creation of the Bike Management Team, the body that will monitor the use of bicycle lanes.

At present, the city has 27 roads with new and upgraded bike lanes.

The city government has also coordinated with the Department of Public Works and Highways (DPWH) in establishing more bicycle lanes.

He added the office is also embarking on information education on the use of the bicycle lanes.