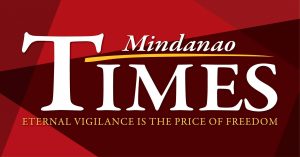 PASSENGERS coming to the city whose negative reverse transcription-polymerase chain reaction (RT-PCR) test results get invalid because of the change in flight schedules need to undergo another tests, an official said.

Police Lieutenant John Yap, Aviation Security Unit- Police Community Relations head, said that with the resumption of flights, the unit will ensure that all the necessary protocols are followed.

In relation to RT-PCR tests, Yap said passengers must submit results that are not older than 72 hours even when flights are rescheduled.

He said the city ordinance that imposes the need for passengers to submit these test results specifically states that the tests must not be older than 72 hours between the time it is taken until the schedule of the flight.

"If ever the (result) expires even if only for one hour they (passengers) have to undergo another test," Yap told TIMES in a phone interview.

On Wednesday, Mayor Sara Duterte lifted the ban on flights coming to the city even as the city government has continued to require incoming passengers to submit negative RT-PCR test results taken at most 72 hours before the actual flight.

"Strikto gihapon nga nato ginapatuman ang health protocols diha sa airport," Yap said, pointing out that inside the airport, law enforcers make sure that physical distancing is observed.

Passengers who coming to the airport earlier than their flight schedules are made to wait outside the facility where seats are also made available so that overcrowding in the facility is prevented.

They can only enter the airport when the counter designated for their flights starts accepting check-ins, Yap said.

" Even in the parking lot there are still protocols," he said as law enforcers limit the number of people that congregate in the waiting area.

Members of the Regional Mobile Force Battalion are also assigned to inspect passengers entering the airport and to make sure that protocols are followed.
Yap warned passengers not to falsify their test results because they will face criminal complaints.

On Monday, Duterte said there were four cases of tests either falsified or were invalid because they were taken earlier than the required 72 hours before the flight.

Yap said law enforcers have not relaxed the requirements. "Nagtoo mangud sila nag relax lang authorities diri but we are not," he said.