"Mothers know. We come from their wombs. We are connected to them in ways that only God knows. The first kind of love we experience is maternal love. With it—nothing is impossible."
Boy R. Abunda, Jr., Ph.D.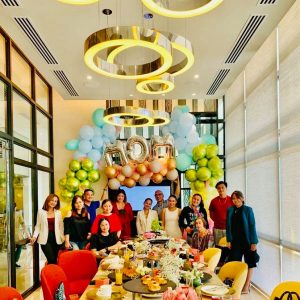 IT HAS become a tradition to hold Mother's Day in the Philippines every second Sunday of May just like in the United States. It is a wonderful day to celebrate Motherhood and the strong influence of mothers in this matriarchal society we live in.
It is also a special day to show our sincere appreciation to our multitasking mothers and the many admirable women who take on the role of mothers to children of many Filipinas who are working abroad as OFWs to earn a decent living for their family.
Even if our mothers have departed from this world, they are still held in a special place in our hearts and in that sense, they continue to live through us. As such, it is a special occasion to remember them and all the wonderful deeds they have accomplished for us in their lifetime to make us what we are at present.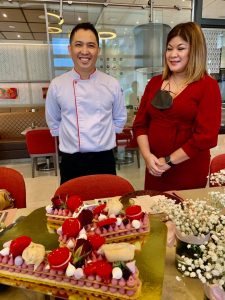 "While everyday should be special for the queen of the household, Mother's Day allows everyone to exert the extra mile to let her know how much she is loved. DusitD2 Davao has this thought as an inspiration for its delightful Mother's Day offerings," so says the charming Ilongga, Faith M. Dimaano, the Assist. Marketing and Communications Manager of the hotel.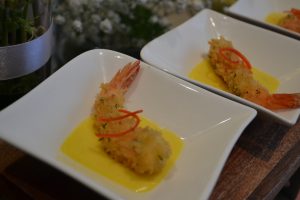 For room accommodation, the "Mom's Weekend Getaway" room package ensures the family gets a comfortable and relaxing experience in one of DusitD2's well-appointed rooms. Moms can enjoy a rejuvenating session at Namm Spa, the most luxurious spa in Davao City to date, as the package includes spa credits. Included as well are discounts from all restaurant outlets to make dining truly delightful.
As the hotel continues its partnership with Kaayo Modern Mindanao which has its chic fashion collection exhibited at the Gourmet Café lounge, a guaranteed discount on all of the brand's products is available for guests to avail.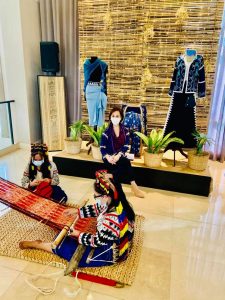 The splendid mother-and-daughter team of Baby Maceda-Montemayor and Marga Montemayor-Nograles of Kaayo fame are modern day defenders of Mindanaoan culture who strive assiduously to protect, preserve and sustain invaluable facets of the Lumad's traditional garments.
Both entrepreneurial mothers understand fully well that the Lumad's fabrics of life are imbued with tradition and ritual which transform these richly decorated fabrics into Kaayo fashionable garments that would define the wearers; and speak in detail of their position or value in society.
Thanks to Lannie Alkuino Merilo, Dusit Thani Cluster Director for Sales and Marketing, who was so inspired with Kaayo's advocacy and thus, the partnership with DusitD2 Davao was realized.

Madayaw Café, Benjarong Restaurant and Bar, and Dusit Gourmet have special treats for Mom and the family. An authentic Thai experience is set at Benjarong to celebrate "Suksan Wan Mae." This 4+1 Mom's Day five-course Thai culinary treat features sought-after dishes like the Tom Yam Gung, Green Curry Chicken, and Mango Sticky Rice.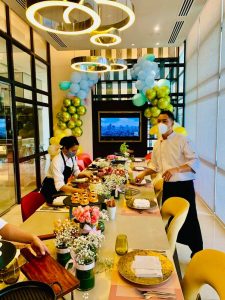 DusitD2's culinary team headed by chef Alex Destriza has a "4+1 Mom's Brunch" at the Madayaw Café which comes with discount vouchers for a relaxing massage service at the Namm Spa. Diners' favorites include the Roasted US Beef Chuckroll and Roasted Lamb Leg with Rosemary.
There is a wide array of culinary treats to choose from: the Japanese/Asian food section, cheese and cold cuts, Italian mini pizzas plus a variety of hot dishes and sweet desserts. Who cares for dinner after this sumptuous brunch offering.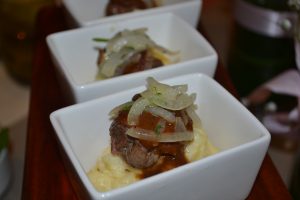 Dusit Gourmet has a delectable selection of desserts and pastries for this very occasion you want to celebrate. This includes Sugar Dough Cookies, Strawberry-coated Chocolates, Red Velvet Macarons, Sunflower Cupcakes, and a Mother's Day Cake Tart. How I miss the delicious stolen, that fruit bread of nuts, spices, and candied fruit, coated with powdered sugar.

For room bookings, please send your email to d2dvrsvn@dusit.com. To book a table or inquire for reservations, e-mail fb.reservations@dusitdavao.com or call (082) 27 7500.

Happy Mother's Day to all "Dakilang Ina" of the Philippines.