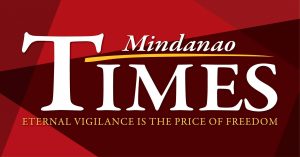 MAYOR Sara Duterte has reiterated her appeal to the public to continue adhering to the minimum public health standards as part of contributing to the campaign against the COVID-19 pandemic.

Duterte said practicing these standards needs to be continued even if vaccines will be made available soon as inoculation is necessary to reduce death as well as prevent severe cases.

"Kung kita nabakunahan na, magpadayon kita sa pagsuot sa facemask. Magpalayo gihapon kita sa laing tawo. Likayan ang mga tapok. Dili sab nato kalimtan ang paghugas sa atong mga kamot gamit ang sabon ug tubig o alcohol," she added.

The mayor emphasized that the people must continue to sacrifice a little as their efforts have also resulted in lesser cases. "Dili na nato usbon ang mga kasaypanan nga atong nahimo kaniadto — apil na ang atong pagpasagad sa minimum health standards ug pagbaliwala sa mga direktiba o mando nga ang tumong mapugngan ang pagkatag sa makamatay nga," she said.

She added that continuing to follow these standards is necessary to prevent any possible surge in the number of cases.

She even urged the public to remember those who lost their lives after they were infected with the virus.

"Let us be united against Covid-19," the Mayor urged Dabawenyos.