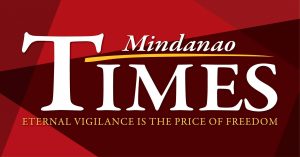 THE decline in the number of deaths attributed to COVID-19 in the city has eased the burden on the healthcare system, particularly those taking care of patients at the Southern Philippines Medical Center (SPMC).

City Health Officer Ashley G. Lopez said that in the past week, the death rate was at 4.72%, The rate is in relation to the total number of cases.

In some days, Lopez said Wednesday, there was no case reported, while the number was either one or two, on other days.

He said this is important because this has slowly led to low hospitalization rates at the government run SPMC, the main medical facility tasked to admit COVID-19 cases in the city.

"Since the beginning of February, ato gyud napaubsan ang deaths – and atong fatality rate. It's because medyo na loosen up nato ang utilization rate sa SPMC in particular, wherein sa karon na mga panahon naa gyud sila sa low hospital utilization rate which is below 50 percent," he said.

He added that the city has also sustained its campaign to bring down the daily number of cases as there was no reported surge.

"Fortunately, in general, na-maintain nato ang cases. Wala man gyud nga nisaka og maayo, pero wala pud remarkable na decrease akong nakit an. So, na-maintain nato tong daily average cases," Lopez said.

He attributed these new developments to the implementation of policies that Mayor Sara Duterte crafted, among them the intensified testing of those experiencing symptoms similar to those who were infected with the virus and public utility vehicle drivers.

Lopez, however, said the city government will continue to enhance its policies to ensure that the problem is mitigated, if not completely eliminated.