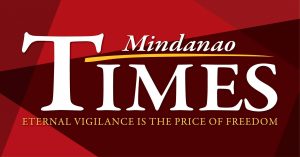 THE city government has allowed flights to the city to resume.

In Executive Order 26 which Mayor Sara Z. Duterte signed on May 5, the city government has allowed the resumption of flights including scheduled international flights, unscheduled domestic commercial flights (chartered), and other general aviation flights.

The resumption of flights came about as the city government has intensified its contact tracing and testing to curb the spread of the COVID-19 pandemic.

The same order emphasized that those entering the city through the airport still need to present negative reverse transcription-polymerase chain reaction tests before they are allowed to leave the facility.

On Monday, the mayor pointed out that despite her warning, there were still those entering the city through the airport who submitted bogus tests or tests way before the period allowed. Under the previous executive order, tests must be taken at most 72 hours before the flight.

As a result of the pandemic, the city government issued an executive order on March 17 which suspended international flights and another executive order for the suspension of domestic flights.