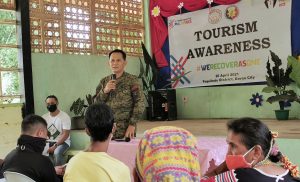 AS PART of the areas identified by the Regional Task Force on Ending Local Communist Armed Conflict, Sitio Paraiso in Barangay Tapac became the host community for a series of talks that aim to spur social and economic activities, as well as provide social and economic interventions in the predominantly Ata community in the city's Paquibato District.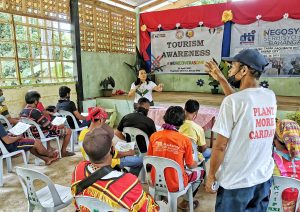 Held last April 26 at the community's Baloy Libhulunganan (community hall) right beside Pegkolohan Lake, the inter-agency activity was led by regional offices of various government offices, including the National Commission on Indigenous Peoples, Department of Trade and Industry, Armed Forces of the Philippines, and the Department of Tourism Xl, discussing feasible economic activities that will complement the mandated services of the local government.

The group was welcomed by Paquibato District representative and president of APATA (an Ata community-led organization) Pastor Oliver Manlangan.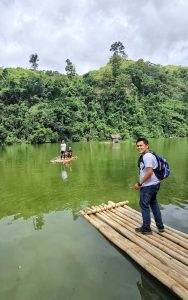 For the Department of Tourism Xl, led by regional director Tanya Rabat-Tan, the agency gave an overview on the concept of tourism and possible tourism endeavors that will benefit the community.
This was discussed through presentations by DOT Xl chief tourism operations officer and head of planning division Judy L. Colaljo and supervising tourism operarions officer and industry training division lead Clarence T. Yog.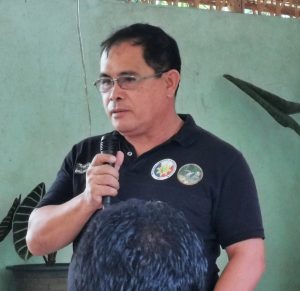 Accompanying Colaljo and Yog were DOT Xl senior tourism operations officers Ronnie Agan and Alkid Hatosa, tourism operations officers Koski Aguipo and Kaye Unabia.
Resource speakers from other agencies include NCIP Xl provincial officer Cristito D. Ingay, LLB, and Deputy Brigade Commander Col. Lutz Carin of the 1003rd Infantry Brigade 10ID, Philippine Army.
The district is known for its picturesque rolling hills, outdoor trails, pristine rivers and waterfalls, natural lakes and springs, all having vast tourism potentials.