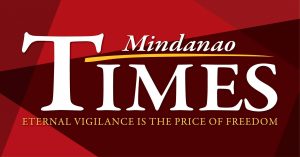 MAYOR Sara Duterte has reminded residents that the city government has set up a team to provide help in relation to mental health.

On Monday, Duterte said the residents who are facing mental issues must immediately seek medical help.

"We have psychosocial support. It's a telemedicine for mental wellness. If you feel you need to talk to a person, please access that initiative of the health group of the response cluster of the Davao City COVID -19 Task Force," she said.

A week ago, Duterte was asked how she was coping with the impact of the COVID-19 pandemic, which has taken a toll on the mental health of the people.

She said residents can avail of the free telecounseling services of the city government in coordination with the Philippine Mental Health Association (PMHA) Davao City Chapter and the Institute of Psychiatry and Behavioral Medicine.

City Health Office Assistant Head Marjorie Culas said that as of April 19, 77 individuals already sought telecounseling services which the PHMA is handling.

Of the number, 27 opted for actual session, 14 were referred to psychiatrists and 15 cancelled their their sessions.

PHMA also holds group counseling sessions and that 96 clients have been referred to the group since five months ago.

Culas added that the stress and difficulty in this time of the pandemic can increase the risk for depression.

"Naay mga tao nga vulnerable ma-depress, naa pa ning situation sa COVID, nga dili sya normal, so, it will really increase the risk for depression," Culas said as she advised those experiencing mental issues to immediately seek help.

She said among the most common symptoms include anxiety, change of behavior or personality, overeating, loss of appetite, and among others.

"It is normal to feel fearful and anxious this time. Let us lift each other up with good news and stay connected," she said.

For those who want to avail of the free psychosocial telecounseling services, they may contact through the Davao City Operations Center hotline at:

Globe – 0945-1840-793

Smart – 0961-8556-885

Currently, there are 10 psychologists and 10 psychiatrists on stand-by to accommodate individuals of the city government's telecounseling services.