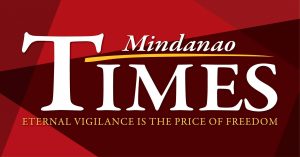 POWER company Davao Light and Power Co. (Davao Light) is spending about P1.85 billion as its capital expenditures for the year as it continues to enhance its delivery of services.

Of the investment, the buik of the fund is going to the growth of the business at P1.4 billion, and another P340 million goes to maintenance, explained Rodrigo Velasco, Davao Light president, in a text message to TIMES.

"We have to continue improving our services to satisfy our customers," said Velasco.

He pointed out part of the focus of the capital expenditures for the year is rural electrification to ensure that all its franchise areas are provided with electricity.

"Modernization is in all categories except maintenance of business," he said, adding that the company is spending P25 million in communication equipment and P77 million in tools and work equipment.

The company is spending about P100 million in rural electrification this year it tries to extend its reach to all the houses in its areas.

The distribution utility provides power to the city as well as the three towns and a city in Davao del Norte, Sto. Tomas, Carmen, Braulio E. Dujali and Panabo City.

The Davao del Norte areas voted in a 1976 referendum so that they can become part of the franchise areas of the power company.
The company earlier reported that although all the 266 barangays are already provided with power, some smaller villages within these communities are difficult to reach because they are off the power grid.

For every 100 houses in its franchise areas, only one has yet to be provided with power, the company said earlier.

To ensure that even those houses that are far from the grid, the company has used battery charging station, facilities that can provide power to a group of houses.

A battery charging station, which costs about P1.8 million, can power 40 houses. Its components include solar panels, charging controllers, household wirings, battery for each household, two solar streetlights for the village. The cost also includes installation and maintenance tools.

Under the rural electrification program, Velasco said the company, upon completing the setup of the station and organizing the company, turns over the station to the community so that it can run the business,
"Davao Light does not make any money from these stations," he earlier said.