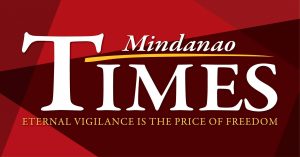 THE military announced the surrender of 17 members of the New People's Army (NPA) to the 1st Special Forces Battalion in Barangay Mamuyag, Manolo Fortich, Bukidnon yesterday.

Lt Col Vercisio San Jose, battalion commander, said the rebels were part of the Sub-Regional Committee 4 of the North Central Mindanao Regional Committee under Dionisio Micabalo alias Muling.

"Our relentless military operations against this NPA unit and continuous negotiations forced them to surrender bringing with them eleven high-powered firearms," San Jose said, adding that the unit received the information on the surrender from their relatives three days earlier.

The surrender also led to the recovery of 11 firearms of the rebel group.

"One reason they surrendered was because of a series of major encounters," San Jose said, adding that the rebels claimed they were afraid they might die.

As a result of the surrender, they would become the beneficiaries of the Enhanced Comprehensive Local Integration Program which would provide them with a bag of assistance to facilitate their integration to the society.

In the meantime, they will stay at the halfway house in Impasugong, Bukidnon, but they may decide to stay longer if they fear for their lives, or choose to go home.

"We will also ensure that they are safe when retuning home," he added.