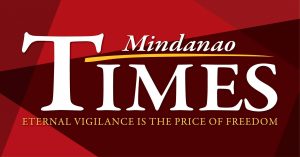 THE military and other groups held a community pantry Sunday that benefited 1500 families in Mabini, Davao de Oro.

Captain Roberto Escalona Jr., 1001st Infantry Brigade Civil-Military Operations officer, said aside from his unit, other groups that joined the event were the 28th Infantry Battalion, the Sto Niño Parish and Mabini Bikers Club.

Escalona said the pantry, which was held at the parish ground, distributed to residents vegetables, rice, canned goods, condiments and other items that the organizers and their benefactors donated for the event.

He said the organizers wanted to provide even a little help to those residents who are in need because of the impact of COVID-19 on their livelihood activities.

He added that organizers made sure that minimum health protocols were observed like wearing of face masks and implementing physical distancing among those who attended the event.

Father Emerson "Ems" Luego, Sto Niño Parish priest, thanked those who donated for the event. "This could not be possible if not through the collaboration of the stakeholders who imparted their blessings to the needy, and for that, from the bottom of our hearts, we thank you," Luego said.

Brig Gen Luis Rex Bergante, brigade commander, also expressed his gratitude."This activity proved, time and again that collaboration within and amongst the stakeholders is very essential especially during these trying times. We need to work together in order to help the people who are in need. To those who are willing to help and donate for this kind of activity, please channel your donations to the right people – the clergy, LGUs and even to the Armed Forces" he said.