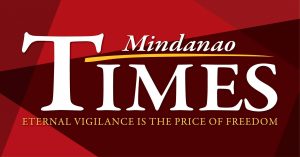 SOLDIERS of the 3rd Infantry battalion recovered three firearms after an encounter between them and members of the New People's Army (NPA) in Sitio Liptong, Brgy. Lumintao, Quezon in Bukidnon last week.

Major Jerry Lamosao, 10th Infantry Division Public Affairs Office (DPAO) chief, said the soldiers and the rebels under Dante Cuyos engaged in a 15-minute firefight. The armed group was reportedly engaged in extortion activities in the area.

After the clash, the soldiers recovered a Caliber .223 Bushmaster, an M-16 Rifle, a Sniper Rifle, an explosion device and other personal belongings.

The military report said no one among the soldiers was hurt.

The incident has prompted the military unit to raise its alert in the province as soldiers have continued to run after the group.

Lt Col Juvenal Mark Tayamen, commanding officer of the battalion, said the pieces of information from the community have allowed the soldiers to prevent the armed group from implementing its activities, including extortion.
.