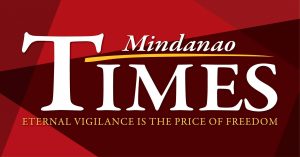 GOVERNMENT economic planners are set to revise the economic growth projections in the Davao Region after it dipped by 7.6% last year due to the COVID-19 pandemic..

Regional Director Maria Lourdes Lim of the National Economic and Development Authority explained Thursday the need to change the projection was because of the impact of the virus not just on the region, but globally.

She said the shrinking of the regional economy, which went down by 7.6% last year, was caused by the huge impact of the virus.

"Due to the deep dive of most of our growth drivers, we saw that both the industry and services subsectors took the hit," said Lim.

In August last year, regional economists were still optimistic that the regional economy would still grow between 3-4% after the national government relaxed some quarantine policies to allow the economy to recover.

Before the pandemic, the region was supposed to grow by 11.7% this year and 12.2% of 2022. Because of the latest figures, Lim said: "These growth targets need to be revised to consider the data."

But Lim was still optimistic that the region would slowly recover from the impact of the virus as key sectors have started to ramp up investments.

She cited information and communications technology, construction, finance and government spending as among the key drivers that would slowly bring back the regional economy to its feet.

In actual value, the GRDP last year was at P832.1 billion or P68.8 billion less than the value the previous year.

Based on the Philippine Statistics Authority Report, 11 of the key industry went down. Among the biggest losses were registered in other services which went down by 38.2%, accommodation and food service activities saw a drop of 34.7% and transportation and storage sank by 34.5%.

One sector that registered a positive growth was agriculture, fisheries and forestry which registered a growth of a measly 1.1%.

Last week, Tourism Secretary Bernadette Romulo-Puyat, in an online press conference, said the regional tourism receipts lost about 93.7% last year compared with the figures the previous year.

The agency's regional director, Tanya Rabat-Tan explained that the losses were to be expected because 41 accommodation establishments decided to close down.

In June last year, Marco Polo Hotel, the first five-star hotel in the city, closed down, while the iconic Apo View Hotel also decided to close down in March, its second shutdown since the start of the pandemic a year ago.