IT WASV a few weeks ago when Dr. Isel Bayuga-Yu and her loving husband, Nurse Albhy Yu, invited me for lunch in a "newly developed, Thai-themed real estate development" in Puan, Davao City.
The place is called Amiya Resort Residences by the Davao-born company called Kisan Lu Lands and Development Incorporated. Kisan Lu Lands was founded by the late Kisan D. Lu in 1980. It is now ably managed by Architects Ramesis Michael and Kristin Lu who were gracious enough to accommodate us for a personal tour around the 85 hectare complex.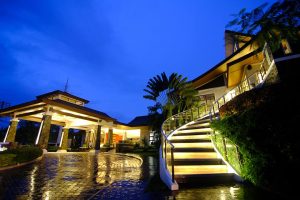 Both young architects are also busy with their on-going projects in Kisan Lu Land's other housing project developments at the Bambu Estate (Mintal), Green Woods (Mintal) and Villa Conchita Bago Gallera).
The proudly home-grown Kisan Lu Lands has been recognized with awards namely BCI Asia's Top 10 developers in the Philippines for two consecutive years (2015-2016); 2016 Gawad Sulo ng Bayan Prestigious Seal Award; and 2017 Lunhaw Awards recognition for Permeable Pavements and Parking Space.
"Kisan Lu Lands has been acknowledged as a green developer.
We always consider the importance of sustainable development in all of our projects. We are committed to our advocacy as a green developer.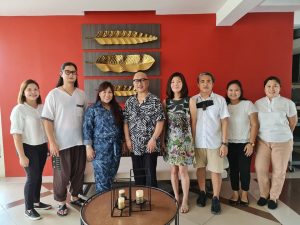 We do our part in sustaining our environment and we take all our developments with responsibility and obligation to protect and preserve the beauty and balance of nature," emphasized Architect Kristin Lu, the daughter of the late Kisan Lu.
Despite the bullish entry of national and international developers in Davao City's landscape creating such stiff competition among industry players, Kisan Lu Lands stands firm and has always viewed positively the opportunities in Davao's progressing economic development.
"We don't consider our competitors as threat. We believe that we are at an advantage because we know the market better than they do. For as long as we deliver quality houses located in well-planned subdivisions, Dabawenyos will not hesitate to invest in us as they are wise buyers," reasoned Architect Ramesis Michael Lu adding that when Kisan Lu Lands does projects, it even delivers more than what is promised to the clients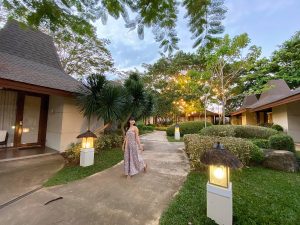 The Amiya Resort Residences Clubhouse where we had our gracious lunch with the Lus is one of the special amenities that homeowners and guests are presently enjoying.
The clubhouse is efficiently equipped with a huge and well-lighted swimming pool; well-designed vistas and casitas for guests; Café Rama specializing in Thai cuisine; spacious function rooms for weddings, seminars and such other events; a well-equipped gym featuring a sauna; a theatre room; plus a relaxing Amiya Spa ably manned by Elysia Wellness Spa therapists of the Al-ag Group of Companies. Presently being constructed is a beautiful chapel.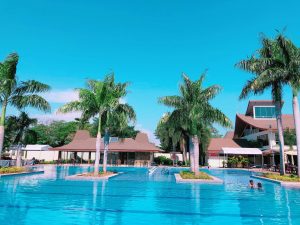 The word Amiya is a Thai word which means "Abundance". It is also a Sanskrit name meaning "Delight." True to its name, Amiya offers abundant amenities and facilities that are such a delight to the homeowners.
Thank you, Architects Ramesis Michael & Kristin Lu and Nurse Albhy and Dr. Isel Yu, for the warm hospitality.