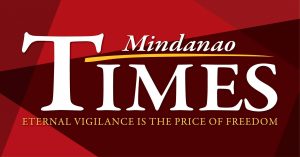 A HUGE fire gutted some 200 houses in Muslim Village in Barangay Ilang this city at 9:42 p.m. on Wednesday.

Senior Fire Officer 4 Ramil Gillado, the Bureau of Fire and Protection XI Investigation and Operations chief, said the fire happened at Block 8 and 9 Muslim Village Vista Mar Purok 11.

Accordingly, the fire started at the house of Alicia Caymo 49, a resident of Block 9. According to the neighbor, Amina Amil, Caymo's husband Joseph went wild inside their house. He was allegedly drunk at that time.

A few seconds, Amil saw flames from inside the house.

Investigators placed the damage at an estimated P9,000,000. The fire quickly spread because the houses were made of light materials.

Firefighters declared fire-out at 11:08 p.m.