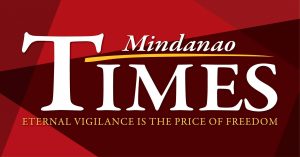 AT LEAST 47,000 violations for COVID-19 protocols since the implementation of the community quarantine in the city last year.

Angel Sumagaysay, City's Public Safety and Security Command Center (PSSCC) chief, said the failure to wear face masks and the non-observance of social distancing topped the list of the most violated health measures, with 14,594 and 11,661 violations, respectively.

Sumagaysay added that 7,605 persons were apprehended for violating the curfew hours. The non-compliance on wearing face shields netted 7,075 violators, while 857 offenders were reported for violation of the liquor ban.

Authorities have also intercepted 80 individuals for presenting falsified RT-PCR test results, while 8 others were cited under the prohibition on billiards.

Meanwhile, the city government also logged 5,251 violations of pillion riding without barrier, with 1,584 cases filed.

Sumagaysay said that city will maintain its quarantine control points and law enforcement checkpoints despite the slow down in the number of COVID-19 infections. He further said that police presence will be heightened to ensure that the public adheres to the health protocols.

Currently, the city government has 57 quarantine control points in different areas such as checkpoints, the airport, and seaports and are manned by the Philippine National Police and elements of the Joint Task Force Shield.

Authorities have warned the public not to be complacent and practice minimum public health standards to avoid the spread of the virus.