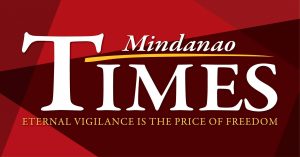 POLICE are still investigating the killing of a 15-year-old girl who was dumped in a canal in Purok Taurus, Tambongon-Bucana Road in Barangay Alejandra Navarro (Lasang) on April 27.

Maj. Noel Villahermosa, the commander of Bunawan Police Station, said alias Weng was a resident of the area and her body was found by a passerby at around 6:30 a.m.

According to the report, the victim joined her girlfriend in attending a birthday party at around 8 p.m. on Monday, April 26. The two left at around 11 p.m while the rain was pouring hard. The family never heard from her again.

The victim succumbed to a stab wound on the stomach. Members of the Scene of the Crime Operatives, led by Maj. Nelson Lee Silveron, arrived and processed the crime scene at about 8:55 am.

The victim's body was taken to Rivera Funeral Homes for the required autopsy.

In an interview, Villahermosa said, they have yet to establish the motive of the killing because it was still early in the investigation. They would also wait for the autopsy result.

However, they already have two persons of interest, including the victim's partner.