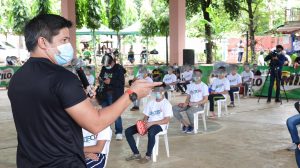 Nestle Philippines-Milo and the City Government of Davao/City Sports Development Division Office under its umbrella campaign, Aktibo Davaoeno combined efforts as partners to spearhead the Sports Interactive Caravan.
Launched last Tuesday, April 27 at Bahay Pag-asa, the program was designed to reintroduce sports and physical activity through broadcast and social media without compromising the safety of an individual or the community.
"We are fully committed to supporting the local government of Davao City in their effort to reintroduce sports activities in the different municipalities and nurture the future sports heroes," according to Lester P. Castillo, Assistant Vice President, Nestlé Philippines-MILO during the media launch via Zoom last April 28.
"The Aktibo Davaoeño Sports Interactive Caravan is aligned with our thrust to continue finding ways to get children into sports despite the challenges of the situation. Regular physical activities also promote positive mental health. Mula noon, hanggang ngayon, anuman ang panahon, magtutulung-tulungan tayo para ipagpatuloy ang kanilang pagiging champion. Milo along with its partners like the Davao City Sports Office will enable more children to achieve proper nutrition, lead active lifestyles, and become champions of tomorrow," he added.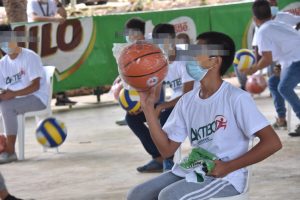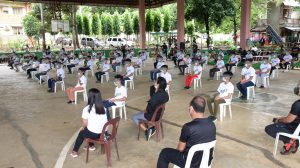 The Sports Interactive Caravan is expected to roam around 170 barangays in all three districts of Davao, engaging around 1.8 million Davaoeños into recreational and competitive sports. With the help of the City Sports Office, the caravan will visit a barangay every Monday, Wednesday, and Friday from 7am to 4pm and feature all instructional sports videos by MILO, including their Champion Habit initiative, a program designed to make Physical Education (P.E.) classes accessible to schoolchildren nationwide in support of the country's ongoing blended learning program.
"Recently, we have seen the growing need for sports and other recreational activities that will promote a healthier lifestyle to all Davaoeños without sacrificing their safety," said Mikey Aportadera, Chief of the City Sports Development Division who was also present during the media launch via Zoom.
"We are fortunate to be working with MILO who shares the same goals as our Aktibo Davaoeño campaign. We believe that with this program, we can resume physical activities in a safe environment. Our instructional videos will also be available in youtube and other social media sites. During the Caravan, instructional videos will be featured via plug and play with big screen," he further added.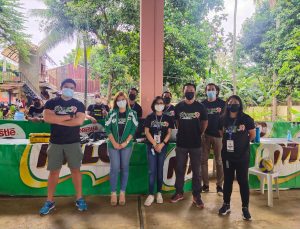 Mayor Inday Sara Duterte-Carpio via a recorded message also said, "The Aktibo Davaoeño program promotes a healthier and more active lifestyle for everyone during these trying times of the pandemic. With the active support of MILO, no doubt that every Davaoeño can be healthy, active, and strong,"
Each session will follow the standard safety protocols implemented by the Inter-Agency Task Force for the Management of Emerging Infectious Diseases (IATF) and the local government of Davao City. Officials from the City Sports Office will be limiting the number of participants, will be strictly using protective equipment such as face masks and shields, and uphold physical distancing regulations throughout the duration of the program. The whole-day sports event will have a maximum of 25 kids per batch in an open court area conducive for safe active playing. The caravan is open to both the younger and older residents of each barangay.
Watch out for the Sports Interactive Caravan in your community by checking the Facebook Page of Davao City (https://www.facebook.com/davaocitygov). Parents can also bring the caravan into their own homes as well by visiting the MILO Philippines YouTube channel (https://www.youtube.com/channel/UCZ2Wzb2qXmrCgIYnPq6VfvQ/playlists) and the MILO Facebook page (www.facebook.com/milo.ph) for more.