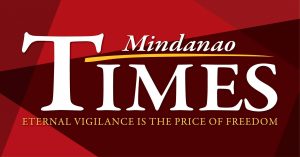 THREE suspects were arrested in a buy-bust operation conducted along Lakatan Street in Barangay Wilfredo Aquino on Tuesday, April 27.

They were identified as Patrick Ferenal Macavinta, 31, businessman and a resident of Gumamela Street, Kasilak Bucana; Bless Sampiano Monencillo, 42, unemployed, and a resident of Jade Valley, Barangay Tigatto, and Andrian Paelmarin Ape, 33, unemployed, and a resident of Mabini, Davao De Oro.

Seized from them were a total of 25 grams with an estimated street value of P350,000..

Maj. Benkalin Baluan, commander of the Sta. Ana Police Station, said they were arrested after police operatives successfully purchased a sachet of shabu in exchange for P25,000.

Seized from them were five sachets of shabu multi-color coin purse, a maroon Toyota Vios, and a .38 revolver loaded with live ammunition.

They are in the custody of the Sta. Ana police and face a case for violation of RA 9165 (Comprehensive Dangerous Drugs Act of 2002).