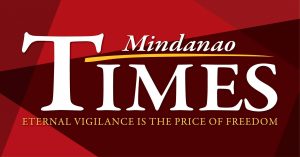 MAYOR Sara Duterte on Monday appealed to the Regional Interagency Task Force for COVID-19 to partially close the region's borders due to the rising cases in other areas in the country.

"This would have been the plan of Davao City but since last year, maglisod man gud ta og sirado sa atong syudad (it was difficult to close the city) because of our exchange of people (goods and services)," the mayor said in an interview over city-operated radio station on Monday.

"So, we elevated it to RIATF because it's more sustainable if region-wide kontra sa (as opposed to) Davao City only," she added.

The mayor wrote a letter to the RIATF about the partial closure of the region to non-residents with a strict implementation at entry points.

"Ang atoang RIATF nagpa-comment na sila sa mga local chief executive about this plan," she added.

"Hopefully, something will come out of it na ma-semi sirado ang atoang region except for those essential travelers," she further said.

As of April 26, the Department of Health (DOH) Davao Center for Health development recorded, a total of 23, 078 cases in the region, 21, 333 recoveries, and 975 total deaths. Only 770 were active cases out of the 23,078 cases.