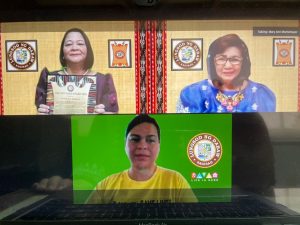 "Our life is a gift from God; what we do with our lives is our gift to God."

On Tuesday Mayor Sara Duterte conferred the Datu Bago Award on seven Dabawenyos for their exemplary contributions to Davao City. Given annually during the anniversary of the founding of the city, the Datu Bago Award is the highest award bestowed on Dabawenyos by the city government and is generally celebrated on March 16. For the first time in its history, the mayor conferred the awards using a virtual platform after a year of deferment.
I would like to congratulate all the Datu Bago Awardees of 2019, namely Tita A. Lacambra-Ayala (posthumous), Andry K. Lim, Renato Lumawag (posthumous), Arturo M. Milan, Atty. Leoncio Villa Abrille, Dr. Ruben Tobillo and Atty. Susan Cariago.


I particularly would like to express my gratitude to Atty. Susan P. Cariaga, a great friend who has stood her ground to carry out the work and who has fully supported College Education Behind Bars (CEB) at no little cost to her reputation, health, and status. Believing in my vision and judgment, she took the challenge and gave her time, money as well as resources to help build the program.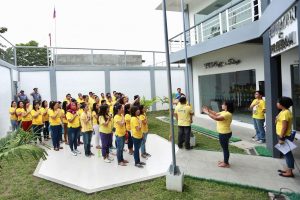 In 2016, when Attorney and I visited the Davao City Jail with the Minority Care International students to distribute Tools for School for the jail's Alternative Learning Program, we felt a deep desire to offer education along with life skills and thus hope to the mostly undereducated and mostly drug offenders and consequently conceived of College Education Behind Bars, an educational program to help offenders redeem either a high school or college education and thereby reduce recidivism.
We saw a need for the Celebrate Recovery program, a faith-based, twelve-step recovery program for anyone struggling with hurt, pain, or addictions. Since Celebrate Recovery offers a safe place to find community and freedom from the issues that are controlling our life, and since it was very successful in the USA, we considered it for the inmates. We agreed to the combination of college and recovery, but we did not have enough money to start the construction of the facility, but she remarked that if God gives you a vision, He will see it through.
Never expecting anything in return, she had first wanted to dedicate her life to help street children in her community and now expanded that dedication to inmates behind bars. She has touched thousands of Filipinos' lives through the programs by sponsoring students' education, by giving them pro bono services, by sharing her faith to encourage their rehabilitation.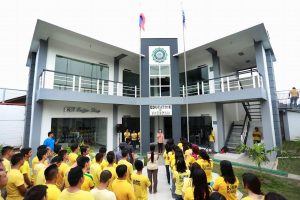 Many family and friends did not understand her choices and even complained about her personal investment in the school, in feeding the children, and then in "criminal people who are bad people and need to pay for the crimes," although her father, Attorney Ben Cariaga, understood.
He molded Attorney Susan's mindset and modeled that people should not forget where they came from and where their success originates, teaching her that she has succeeded not because of any talent of her own, but because of her faith in God. As her first educator in the home, Attorney Ben Cariaga encouraged her to love God, to develop her God-given abilities, heart and to serve her community as she developed her profession with the result of her becoming a strong new pillar for the Philippines.

Despite her busy law practice, Attorney Cariaga co-founded College Education Behind Bars and places a priority on bolstering this new approach to the criminal justice system to give hope, opportunities, and a future for those currently deprived of liberty.
Out of the quagmire of their lives waiting day by day for anything to break the monotony, the inmates can transform their lives by choosing to use their time productively while in jail or prison. She is the president of Thompson Christian School and established the first Celebrate Recovery program in Davao City.
She also partnered with Minority Care International, Dimirie Foundation, and the Department of Education to launch an alternative delivery mode (ADM) to widen the access of marginalized and disadvantaged learners to quality basic education. She has collaborated with MCI's Tools for School outreach programs and service learning projects, such as the dispensing of eyeglasses. In addition, she sponsors sport tournaments and individuals' recovery programs.

Cariaga believes that children should grow up with the sound character, achieved in part by courses in school since increasingly many students come from dysfunctional families. As a true educator, she recognized that schools give little attention and importance to teaching cultural and religious values, although these are essential to education.
For that reason, Attorney Susan also wanted spiritual development and character transformation in the CEEB program to equip the inmate students as citizens ultimately for nation building. Improving a community is possible only by elevating the young generation to care for their fellow humans, not by obliterating the bad ones, nor leaving them in their hopeless plight. Her advocacy for spiritual transformation as the key to a liberating education and meaningful life has made an impact on countless at risk and vulnerable youth who now have a second chance in life.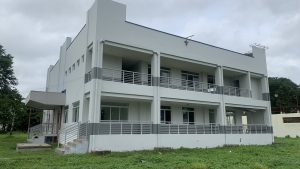 We all have something precious—a story to tell—and we are the author of it. We can take what we have and make something significant from it because our powers and possibilities are greater than we think.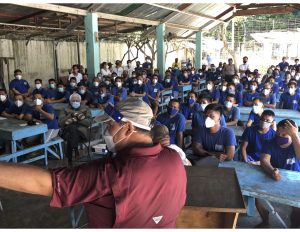 In the arms of God, we can rise up to such heights that we will amaze others and ourselves and be renewed in our work as the Holy Spirit ignites us.
Since we all will die someday, and since both the rich and the poor will leave behind their wealth, house, money, cars, talents, or beauty, it is better to invest in someone or something that will live on after us.
The really well lived are not those who live long but those who can make their lives as fruitful as possible like Attorney Susan Cariaga, Art Milan, and other Datu Bago awardees. I am glad to have met a faith-filled person like Attorney Susan Cariaga who has strengthened my testimony and blessed my life and the work I do.

About College Education Behind Bars

The Social Entrepreneurship, Technology, and Business Institute, partnering with the Bureau of Jail Management and Penology and with the University of Southeastern Philippines, initiated a "College Education Behind Bars" in Davao City Jail, signing a Memorandum of Agreement with these partners as well as with the Commission on Higher Education. Realizing that many PDL lack the requisite senior high school education, SETBI also designed a senior high school program.
In 2018, the Dangerous Drugs Board (DDB) entered into a Memorandum of Agreement with SETBI because both have a commonality of purpose and aspiration for a drug free Philippines. In August 6, 2018, SETBI partnered with the Bureau of Corrections (BuCor) to replicate this trailblazing education program on a second campus at the Davao Prison and Penal Farm (DaPeCol) with the support of its Superintendent. Now, having already successfully completed its third academic year of pairing academics and rehabilitation, SETBI has strategically extended the course offerings and thus the depth of the college by partnering with the Davao Del Norte State College (DNSC) in 2020.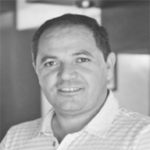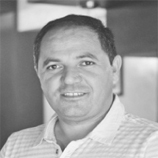 PARADIGM SHIFT
Dr. Aland Mizell is with the MCI, SETBI and is a regular Mindanao Times columnist. You may e-mail the author at aland_mizell2@hotmail.com