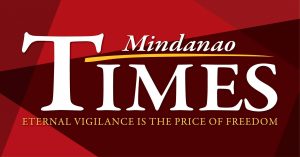 THE CITY Government is nearly finished with the cash subsidy payments for the remaining qualified beneficiaries of the Work for Davao program.

Norman Baloro, Presidential Commission for the Urban Poor (PCUP) commissioner and also the head of the Davao Special Project Office, said that they are almost finished paying the identified recipients, who lost their jobs due to the COVID-19 pandemic.

Each beneficiary will receive P3,960 for their 10-day community work.

"We are expecting 42,915 beneficiaries for Work for Davao, we are now in the final batch, if we look at it we are now at 85 percent of our disbursement," Baloro said during a phone interview.

Baloro reminded the recipients of the program to be mindful of their schedules and requirements so that their corresponding cash subsidy will be disbursed to them in time.

"Ang problem ana lang sa atoa is naa na sila sa payroll pero wala nila nakuha ang salary, pero atoa man gud gihapon ning i-accommodate sila (The problem is that they are already included in the payroll but they did not claim their salary during their schedule, however, we still need to accommodate them)," he said.

Last Saturday, April 24, the office distributed payouts for batches 22 and 23, as well as special batches 1, 2, 3, and 4 at People's Park.

Yesterday, another set of cash aid distribution for the same batches was conducted in Tugbok, Baguio, and Malagos Districts.

According to Baloro, the displaced workers rendered service for four hours per day for ten days, including senior citizens, youth aged 18 years old and above, young adults, persons with disabilities, solo parents, among others.

"The program is really for everyone. This program is really to help them," he added.

Aside from the Work for Davao, the office also handles other programs like the School Davao, CHED and LGU Davao Tulong Dunong Student Financial Assistance Program, TESDA Scholarship, Student Siblings' Tablet, and Laptop Sharing Project, and TUPAD #BKBK Program.

Baloro also revealed the opening of another livelihood program, dubbed as "Trabaho Dabawenyo," which is set to commence in May this year to allow more Davaoeños to continue work despite the challenges faced due to COVID-19 pandemic.

"We are now about to commence Trabaho Dabawenyo. This is still a TUPAD Program under the Department of Labor and Employment, this is in the amount of 100 million that will commence this May 2021," Baloro said.

The Davao Special Project Office, which is located at Door 7, Magsaysay Park, is open daily, Monday to Friday from 8 a.m. to 5 p.m. and on Saturday to Sunday, from 9 a.m. to 3 p.m. to accommodate applicants and clients with concerns relating to their respective programs.