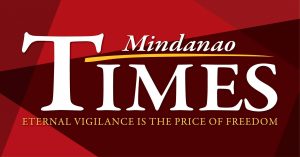 THE UNIVERSAL Peace Federation (UPF) in partnership with the Professors World Peace Academy (PWPA) launched virtually the International Association of Academicians for Peace, (IAAP) Philippines Charter, last weekend at the Peace Embassy, Quezon City, Philippines.

This event aims primarily to promote a vision for world peace which is a very critical role of the academe and educators of this country, in the midst of this global pandemic. This is now the challenge of this sector of our society, i.e., to promote interdependence, mutual prosperity and universal values.
A prayer rendered by Dr. Ramon Woo, president of St. Paul College in Marinduque opened the convention. Dr. Julius B. Malicdem, chairman of UPF Philippines, welcomed the more than 700 professors and educators from all over the country who have participated in this significant occasion to advocate lasting peace. He emphasized the relevance of the GMRC among the youths in this country.
In his opening speech, Dr.Thomas Selover, co-chair of IAAP International and president of International PWPA, suggested: 1. Develop mutual prosperity, mutual interdependence, and commitment to universal values. Eduators should serve as inspiration to other sectors, he said.

Selover is also the president of San Hak UP Graduate University.
Dr. Robert S. Kittel, co-chair UPF Asia Pacific also stressed the need for educators to participate in the Regional Youth Forum on May 1-2 to be able to appreciate the government's effort for peace-building.
In addition, Hon. Ek Nath Dhakal, chairman of UPF Asia Pacific also gave a special message focusing on
Dr. Raymund Arcega, president of ALCU-COA (Association of Local Colleges and Universities-
-Commission on Accreditation) gave the inaugural address. He also presented the resolution of UPF-IAAP. Responding to this was Dr. Jin Sun Bae, co-chair of IAAP International and president of Unification Thought Institute and chairman of Hyo Jeong Academic Foundation.
Dr. Venus G. Agustin, president of PWPA-Philippines and president of International Peace Leadership College (IPLC) delivered a keynote address.
Another keynote addresses were given by Dr. Ramon Docto, president of Palawan State University; Dr. Joseph Refugio, president Philippine Council of Deans and Educators in Business (PCDEB); and Dr. Brenda B. Corpuz, national president of PAFTE (Philippine Association for Teachers and Educators).
After all of the speakers acknowledged the importance of the event, they were congratulated by Rev. Masaichi Hori, co-chair of UPF Asia Pacific 2 and also Hon. Pilar Braga, city councilor of Davao City.
Rev. Leo Angelo Halog, chairman of PWPA-Philippines closed the event by highlighting the theme of this event centering on Rev. Moon's principle of peace. He stressed his gratitude and said, " Mabuhay kayong lahat!"
The master of ceremony, Dr. Amado L. Magsino, vice-president for international affairs of PWPA-Philippines in closing said, "We are looking forward to your statement of commitment."