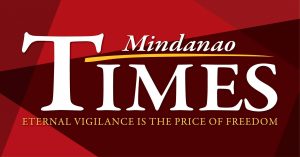 DAVAO City-bound passengers were reminded anew to only get themselves swabbed in legitimate hospitals and testing laboratories after the Public Safety and Security Command Center has apprehended a total of 79 violators who presented falsified RT-PCR results.

PSSCC chief Angel Sumagaysay reported this during the city department heads meeting on April 19. The 79 apprehensions were recorded as of April 17, 2021.

City Tourism Operations Office (CTTMO) head Gene Rose Tecson, for her part, said some Davao-bound flight passengers have presented fake RT-PCR test results from different testing centers.

"Scammed sila, kadalasan Red Cross and now napansin namin Lord's Grace. Yung mga wala QR code. Pati Cebu, meron na din – University of Cebu Medical Center and Central Visayas Lab. Pati Zamboanga may fake na (They were scammed and most forged test results were the from Red Cross and just recently from Lord's Grace. Those without QR codes were fakes. There were also falsified test results coming from Cebu – University of Cebu Medical Center and Central Visayas Lab. Even Zamboanga also had fake RT-PCR test results)," she said.

Department of Health Circular No. 2020-0391 indicates that the maximum price cap for private laboratories is P5,000 for each swab test and P3,000 for public laboratories.

Tecson said, "Magduda ka if mura. If swabbed sila, dapat talaga sa hospital or sa laboratory. If nereto, like ng taxi driver na may alam sya mabilis, etc. or nakausap lang, magduda na (Be wary if the RT-PCR test is cheap. They should be swabbed in legitimate hospitals and medical laboratories. If they are only referred by a taxi driver who tells them of a faster way to get swab results, they should be wary of it)."

She also said that there were a few cases where flight passengers got their RT-PCR test results from Cubao for a cost of P3,800, only to find out upon arriving at the Davao International Airport (DIA) that the paper was bogus.

City Acting Health Officer Dr. Ashley Lopez, during the COVID-19 Alert segment of the Davao City Disaster Radio program on April 21, said all border restrictions are being tightened and the mandatory requirement of presenting a negative RT-PCR test result upon entry is strictly being enforced.

Mayor Sara Duterte earlier reminded Davao-bound passengers against falsifying their documents because it will just put them and other people in danger.

Duterte said if one presents a fake RT-PCR, he or she will be arrested immediately. A violator will pay for the swab testing at the Davao Airport molecular laboratory and wait for the result. If tested negative, the erring flight passenger will be brought to inquest immediately. If positive, they will be sent to the isolation facility while the filing of the case will follow after discharge.

The test-before-travel requirement for all Davao-bound flight passengers is in accordance with City Ordinance 0477-21, Series of 2021, or an ordinance providing for mandatory testing before entry into the city via DIA.