By Percival Cyber Vargas/ADDU Intern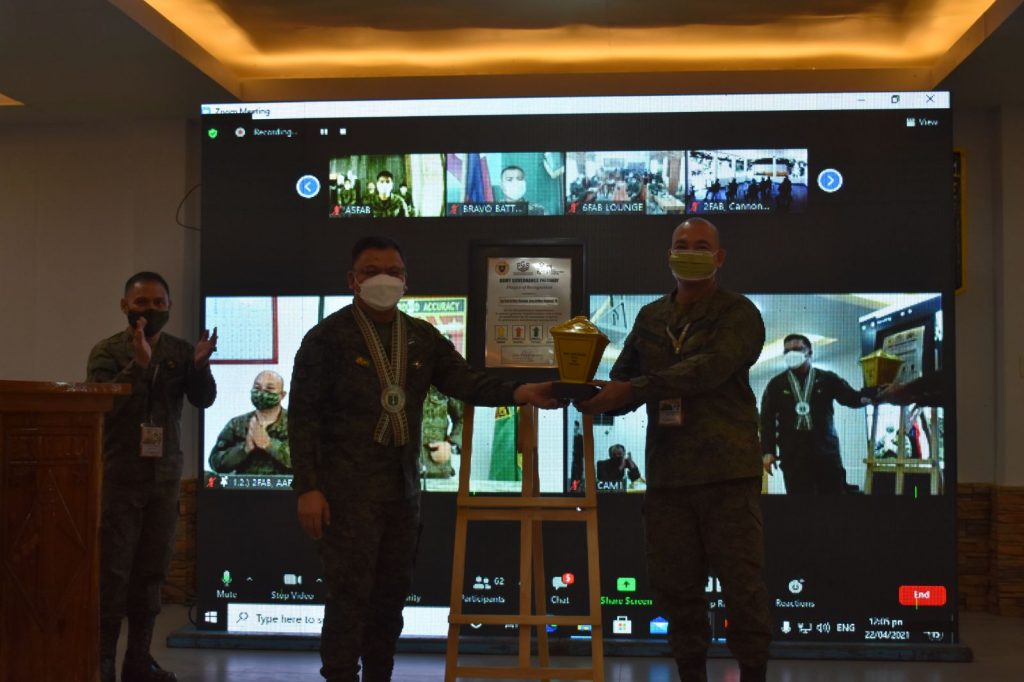 THE 2ND Field Artillery Battalion was awarded the Army Governance Pathway (AGP) Institutionalized Status on Thursday last week.
Army Chief Lt. Gen. Jose Faustino conferred the award during his visit to the AAR in Fort Magsaysay, Nueva Ecija.
The award was virtually received by 2FAB commander, Lt. Col. Rosa Ma. Cristina Rosete-Manuel, and AAR Commander Brig. Gen, Romulo Manuel Jr.
Manuel said ever since ATR was first introduced in 2013, all their personnel "painstakingly worked hard" to achieve the goals and strategies outlined in the scorecard.
"This is really morale-boosting for my troops," she said. "All of us are more committed to our respective tasks, duties, and responsibilities anchored on good governance and performance excellence."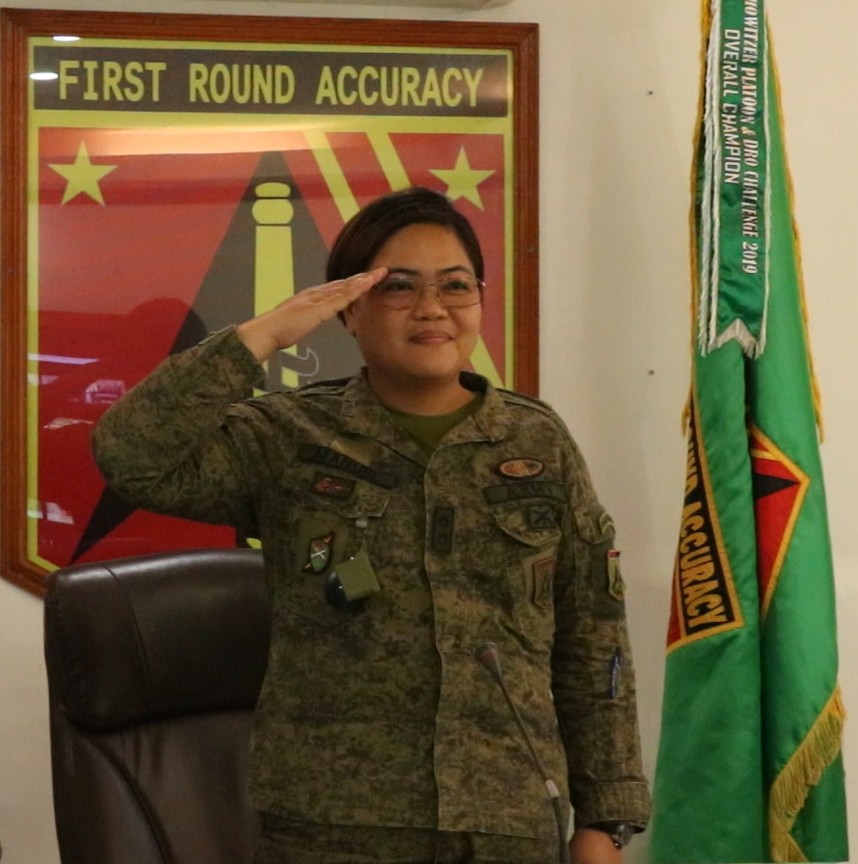 "We are gearing towards transcending with our gains. To do this, we will ensure not only to continually implement our best practices but look for more of these that would help improve our organizational effectiveness and operational efficiency and hope to surpass our performance focusing on the new offered breakthrough goals," she concluded.
AGP is a scorecard system to monitor the performance of an Army unit. It follows four stages: Initiated, Compliant, Proficient and Institutionalized. They aim to drive results, reward performance, and institutionalize the Army Transformation Roadmap (ATR).
In a press release, the Armed Forces of the Philippines (AFP) said 2FAB, committing to its mantra of Handa, Tapat, and Maasahan, was "able to transcend its gains while pursuing excellence" as it secured the last stage of AGP.
The unit underwent "a tedious bid process" for the ATR Institutionalization Stage and received the ATR Lamp for obtaining a Gold Trailblazer Award with an overall rating of 97.42%.
"The recognition is a manifestation that 2FAB aligned itself to the vision of the Philippine Army, by 2028, a world-class Army that is a source of national pride," it read.