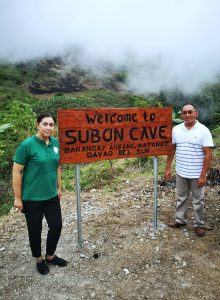 ALL THE hardwork and efforts of the municipality of Matanao in Davao del Sur have come to fruition as they officially reopened tourism last April 8 in a simple ceremony in Sitio Talamabato, Barangay Asbang.


Led by no less than Provincial Governor Douglas Ra. Cagas and Municipal Mayor Vincent F. Fernandez, the activity highlighted the support of different leaders of various agencies, such as Department of Tourism Xl director Tanya Rabat Tan, Department of Environment and Natural Resources OIC Pablito Ofrecia, Department of Public Works and Highwaya district engineer Engr. Nicomedes Parilla and National Commission for the Indigenous People's Indalicio Diano, and featured cultural rituals and performances from members of the Blaan community.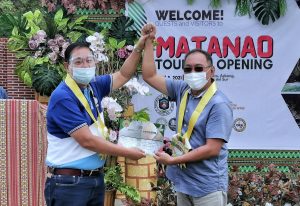 "Tourism can help bring many opportunities but there are prerequisites. That is why we have to involve other agencies, most importantly, the communities, to make tourism happen," the governor said in his speech.

According to Mayor Fernandez, they have been preparing since 2017.


"We started with our roads, and our peace and order. Access is very crucial. We also deployed members of the Philippine Army and Philippine National Police to make sure that our visitors are safe every time they visit Matanao," he said.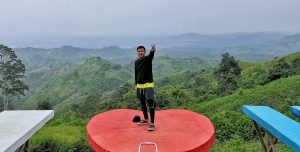 Municipal tourism officer Clover Jane Caballero shared that their municipality is blessed with various natural attractions, such as scenic rolling hills, waterfalls, rivers and caves, along with its rich indigenous Blaan culture.
"We are pushing for these attractions to lure tourists to our municipality but in safe, responsible and sustainable ways," she said.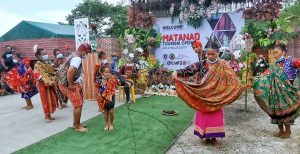 Matanao has initially opened Su'bon Cave, Balnunto Falls, Soliman Falls and Rock Formation and Waterfalls in barangay Asbang and Colonsabac, as well as mountain view resorts, such as D'Farm View and James Haven Views.