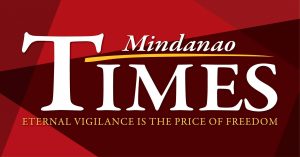 THE city government has sustained the implementation of policies on entry to the city and those for travellers to ensure that the spread of the COVID-19 virus is curved.

Dr. Ashley Lopez, chief of the City Health Office, said the action of the city government is anchored on the possibility that people coming to the city might become the spreaders.

Lopez said the city government does not want to lower its guard even when the number of daily cases continues to decline.

"Basically ang pinaka importante diha ang katong atong mga border restrictions or regulations nga atong ginabuhat sa atong mga airpot, sea port ug sa land, terminals including mga sa seaport nato. So ato ng gipakusgan pinaagi sa atong enforcement labi na tong requirement sa RT-PCR (reverse transcription-polymerase chain reaction test)," he said.

He said the city government is still requiring the test because getting vaccinated against the virus does not make one free from the disease or that he or she will not spread it.

"Receiving a vaccine first dose or second dose is not a guarantee na dili naka magka COVID infection. Remember, ang indication sa vaccine is to lower down the morbidity. Ilang likayan ang severity sa infection, " he said.