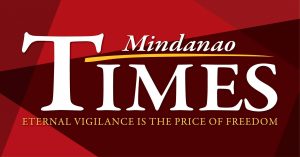 By Moises Salem B. Angcos/UM Intern
HOPE like healing, hospital beds, and science-based solutions, is in short supply. But certainly not the Dabawenyo's hope for a better day through the chain of giving.

People may have said "we've had worse" … yet we see the Dabawenyo spirit of resilience, hope and faith, as strength is summoned each day to go through the vagaries of life. We see this hope expressed in prayer, art, doing chores, sharing stories and in reaching out to others in need.

Following the community pantry initiative of a resident in Maginhawa, Quezon City, a milk tea shop along Roxas Avenue, in Davao City set up a community pantry with vegetables, canned goods, and other items available for anyone who needs essential food items. Those who have extra food items are requested to also share what they have to the community pantry. And many came to replenish the food items.

From the first spotted pantry in Roxas Avenue, RGMA Super Radyo Davao, has featured another community pantry for the residents in Matina, Davao City, located at Quimpo Boulevard Matina Crossing, near LTO XI. Apparently the organizers reminded the residents of Matina to follow health protocols of wearing a face mask, a face shield and also to present a DQR upon visiting and availing goods from the pantry.

Mayor Sara Duterte-Carpio said the city will monitor various community pantries in the city to check if Covid-19 minimum health protocols are strictly observed. She also instructed the City Social Welfare and Development Office (CSWDO) to check the implementation of the community pantries in the city.

In a radio interview with 87.5 FM Davao City Radio, the mayor was quoted as saying: "Kung wala nama'y violation sa mga (If there is no committed violation in the) Covid-19 protocols, we do not have a problem with that,".

However, Local Government Undersecretary for Barangay Affairs Martin Diño said in an interview with TV Station ANC that organizers of community pantries nationwide must apply for a permit from local authorities. Diño said this is to ensure health protocols such as physical distancing would be enforced.

Meanwhile, DILG-Davao Director Alex Roldan in an interview that the mandate is still unofficial.

The concept of the pantry was inspired by the Maginhawa Community Pantry in Quezon, initiated by Ana Patricia Non. The initiative aims to help less fortunate and encourage others to donate and share their blessings.

It is sad to note that the community pantries are being red-tagged as vehicles for the Communist Party. They claim it is improbable that multiple pantries just sprung up; that it is a plot or a ploy; that the dark motives behind it outweigh what little temporary good it does.

While a few may have red-tagged the pantry initiative, this is not the case here. There's an attribution of hope, instead. When communities create ways to help each other survive, it is more than just the Bayanihan spirit. It is a testament of how people with humble resources can come together to do good, because human kindness and compassion do shine brightest in the worst of conditions.