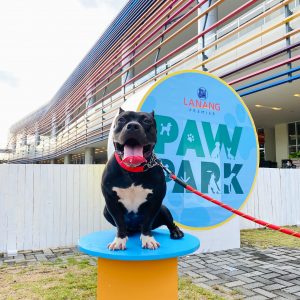 Spending time outdoors for fresh air and exercise is important to both your happiness and well being. The same is true for your pets!
Daily outdoor time for dogs, for instance, provides exercise and helps their weight control.
Dogs that spend too much time indoors tend to gain weight easily because of too much idle and dozing times as a result of boredom. Obesity is as dangerous for dogs because it can lead to health problems! Regular exercise outdoors helps maintain your pet's body weight and good condition.
Outdoor time also provides your pets needed stimulation. Some pets tend to get restless and develop behavioral problems and aggressive tendencies when they're not given enough doses of outdoor stimulation. "If we don't keep their minds occupied or give them opportunities to release their physical energy, dogs will release that energy in other ways," said animal behaviorist Dr. Suzanne Hetts.
This is why outdoor fun is always a good idea! Take your pet to a fun and awesome adventure on your next visit to SM Lanang Premier in the newly opened Paw Park.
The expansive play area for pets is open daily from 10 AM to 6 PM in the Northwing Events Ground.
Registration is easy! Present your pet vaccine and health card at the Central Concierge in the mall atrium; claim your pet pass ID after filling out the form.
Present your pet pass ID and enjoy a fun adventure with your fur-babies at the Paw Park.
Follow @smlanangpremier in social media for more pet fun and paw-ties!