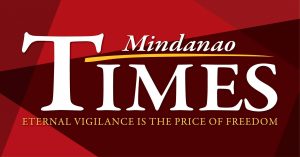 THE City Engineer's Office (CEO) has blamed the floods last week on uncollected and improperly dumped garbage and illegal structures that obstructed the flow of water in canals and other waterways.

"Ang atong assessment, with reports from CDRRMO (City Disaster Risk Reduction and Management Office) which was provided to us, napuno og mga basura ang atoang mga kanal. Siguro during that time wala pa makolekta ang ubang basura niawas na sa garbage bin, nikalit man to og ulan sa gabii. So nanglutaw, didto ni-clog sa atong mga drainage," said lawyer Joseph Dominic Felizarta, CEO head..

Felizarta also said that there were huge volume of water coming from newly-constructed buildings. "Because of development, daghan na kayo ta'g mga building karon during the time mag-ulan ang mga building mag-produce pud og mga tubig. Ang iba naka-clog na sa atong mga kanal, naay mga driveways na kailangan na nato i-check. That's why kung magkuha sila og building permit, ginapakuha gyud nato sila og drainage clearance sa City Engineer's Office," he said.

He also pointed at some illegal settlers who have set up their shanties on top of drainage systems. "Ang mga drainage gipang-patungan na siya og mga balay ug mga extension sa balay. So, ginahangyo nato ang atong mga igsoon na mag-voluntary demolition na sila. Kay naa nay legal opinion ang City Legal Office nga panghawaon gyud na sila kay nakatabon na sila sa atong mga drainage," said Felizarta, pointing out that these structures were built on government properties.

He said that some private property owners have blocked the flow of water into the drainage system in their properties. He said that these owners must not alter the flow of water.

The office, based on its evaluation, identified 13 flooded areas in the city: Km 5 Tulip Drive in Brgy Matina Crossing, Brgy Hall in Matina Aplaya, Susana Homes in Brgy. Baliok, Bacanaya Village in Brgy Catalunan Pequeño, Countryside Village in Brgy La Vista Monte, Gallera de Oro in Brgy Bago Aplaya, Goldland Subdivision in Brgy Bago Gallera, Spring Valley Subdivision in Buhangin, Datu Loho in Maa, Circumferential road in Marfori, in JP Laurel, and Quirino.

Felizarta said the CEO team will check the silted drainage areas.

The city government has set aside P35 million for the rehabilitation of the drainage along the Civil Service Commission (CSC) road and another P40 million for the rehabilitation of the Kabacan creek in Ecoland.

He said the city government and the Department of Public Works and Highways have joined hands in setting up projects to address the problem with the latter setting up seven pumping stations in in Jerome creek, Mamay creek, Agdao creek, Marginal St. to Magsaysay outfall, Ponce St., Roxas ext. outfall, Mabini ext. outfall.
There are also two existing pumping stations in Laverna, wherein they recently proposed to add another one.

Regular inspection and cleaning of pumping stations are done by the Ancillary Service Unit and City Environment and Natural Resources Office.