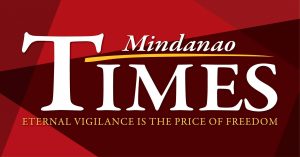 THE CITY government is set to inoculate starting today about 3,200 members of the Barangay Emergency Response Team (BHERT), barangay health workers, and functionaries in two new vaccination sites in Mintal and Buhangin.

Dr. Josephine Villafuerte, Vaccination Cluster head, said those in the "Third District are vaccinated at the Mintal Elementary School while those who are from the First and Second District are at the Buhangin Elementary School."

Villafuerte said each barangays will have eight slots for their BHERTs members who will get anti-COVID shots.

Evelyn Pusod, a barangay health worker from Barangay Alfonso Angliongto, expressed her gratitude as she would be finally given the shot to minimize the danger of getting the virus as her work requires her to go out and interact with people most of the time.

"I am happy because at least I feel safe. Murag dili na ko maguol pirme," she said.

Other health workers also urged the residents to get vaccinated because this will help them in facing the possibility of getting infected.

BHERT teams are composed of an executive officer, a barangay tanod, and barangay health workers, as first-line respondents in the community to help manage all COVID-related healthcare issues based on Memorandum Circular No. 2020-23 of the Department of Interior and Local Government.