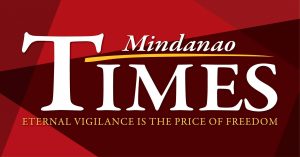 THE city government has logged a recovery rate of about 90% from the COVID-19 pandemic, but it needs to sustain its campaign to be able to minimize, if not completely stop, the spread of the virus.

At present, said Dr. Ashley Lopez, acting head of the City Health Office, the infection rate in the city was lower than the five percent threshold set by the World Health Organization.

"We have (been able to) sustain the low (infection rate), " said Lopez, attributing the reduction in the infection to the heightened campaign of the city government in tracing down those who have been exposed to those infected.

As of April 20, Lopez said over the Davao City Disaster Radio yesterday, there were 400 active cases, or 2.8% of the total cases since a year ago. Of the 14,284 cases, 13,200 have recovered while 684 have died.

He explained that the what contributed to the seemingly high number of daily cases is the result of the intensified contact tracing of those exposed to positive cases.

Under the city government guidelines, those exposed to positive cases (F1), those exposed to F1 (F2), and those exposed to F2 (F3), need to undergo testing to determine whether they were among those infected.

In doing so, the city government is slowly identifying and treating those who have been infected with the virus.

"So it is not surprising nga nisaka atong positive rate although dili significant unlike before na 100 cases per day," he added.

What is important, he said, is to maintain higher recovery rates while lowering the rate of deaths and active cases.

The lowering of the active cases has also resulted in better hospitalization rate, he added.

As a result of its intensified testing, about 5,000 vendors were identified for testing with 4,500 of them getting tested and 27 refused to get tested. The remainder were still waiting for their schedules to get tested.

Of those who got tested, 57 were found to have been infected with the virus.

Lopez added that the city government will soon include in the testing program those working in other businesses and government offices.
"Samtang naa ta resources will continue to do this," he further said.