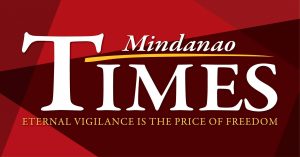 A PHENOMENON is sweeping across the country, spreading light in the midst of the pandemic that seems to have no sign of abating. The community pantries that have sprouted in the cities show in full glory that the bayanihan spirit still continues to beat in the hearts of Filipinos.

This concept calls on the generosity of people who may not have much but who are willing to share whatever they have to those who are less fortunate. This was not started by big business but by ordinary people who feel that this is the time to show compassion and kindness.

The pandemic has affected all of us, but those who are in the economic fringes at the onset, suffer the most. With jobs hard to come by, and the restricted movement imposed at this time, riding the wave of this crisis is the only thing that we can do. And since we cannot expect the government to provide sustenance to each struggling family all the time, helping each other is our only chance of survival.

We salute the men and women who initiated this overwhelming tide of sharing. Even as we write, there are more pantries getting stocked for sharing. In the city, there are two pantries that have opened; one in Ecoland and another in Roxas Avenue. People are encouraged to share food items and drop them in the bins provided so those who need food can have some for supper.

We only hope that unscrupulous people will not take advantage of this kind gesture.