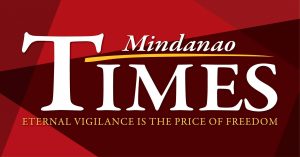 THE CITY government has intensified the inspection of business establishments and offices to ensure that they follow the minimum health standards.

Mayor Sara Z. Duterte ordered the Davao City Task Force Covid-19 Response Cluster to intensify the inspection of businesses after receiving reports that there were those that have been lax in the implementation of protocols.

The mayor made the order even as the number of daily infection has continued to go down.

On Monday, Duterte urged business establishments to not let their guard down by continuing to follow the protocols so that the spread of the virus is contained.

"Wala ta'y mga pagbag-o, because there is still a pandemic and it is still COVID-19. Tanan nga mga guidelines and protocols are still the same. Wala ta'y mga pagbag-o sa atong mga ginapa-implement sa atong establishments," she said.

Under the guidelines, businesses must ensure that their customers wear face masks and face shields, the establishments follow physical distancing and that constant sanitation is done to ensure that the possible transmission of the virus is minimized if not totally eliminated.

The city mayor also said that business establishments should also strictly conform with the maximum capacity inside the structure to avoid mass gatherings.

"Naa na'y notice atong enforcement group, ginapilit na sya sa establishments ug ginasulat na nila kung pila ka tao ang pwede sa establishments," Duterte said as businesses and offices should limit the number of clients to 50% of their capacity.