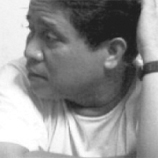 BROADCASTER Dennis Lazo thinks there will be no election in 2022 for some reason.

I disagree. Election 2022 must be held. If America with more than 50 states conducted its election, there is no reason for us, a tiny nation not to have one.

For democracy to thrive elections must be held. As scheduled. Simple as that.

We had a dictatorship and our country was in shambles with corruption at the heart of that government. When power is relegated to one powerful person, expect heads to bloat with arrogance and indifference.

With elections, our people exercise their basic rights to vote. They choose their leaders and they're given the chance to choose their president.

Though some are marred with vote buying and goons, the election remains a symbol of our democratic principles.

Now if it is won by fraud, goons, and vote buying, then as Bishop Abet of Tagbilaran said the election is "peke. Di tinuod. So di sya tinuod nga vox populi, vox Dei."

Though those who won in fraudulent means govern but with a guilty heart and conscience. They know they won by tikas and greedy machinations. They really did not win.

There must be elections..

In this way we allow our republican estate to grow and mature. In this way our people will also grow and mature. Never mind if it is marred with tikas. The Church will continue to work for morals. Give them that huge share.

If what I read is true there seems to be uneasiness in the air. I read that some generals want the president to be strong on the WPS.

If this uneasiness is true then maybe our country will be in for an upheaval we can not control anymore.

But this one is just some wishful thinking. The generals and middle officers of the AFP move like when they moved against the Cory government, then they have the means.

From what I read they did not like the softness of the president against the action of China in the WPS. With America, Australia and the UK waiting in the wings, this government must cut clean in its stand on WPS.

It involves our sovereignty. Our freedom. Our culture. Our identity. A tiny nation when these are compromised will put us life on the line.

As the batang magiliw is sund with pride and honor..ang mamatay ng dahil sa 'yo… our people, believe me, will offer the last drop of its blood for freedom and democracy.

God bless us.