TWO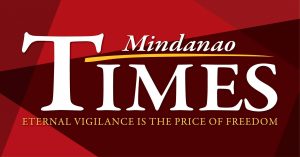 of the country's world-class athletes Nikko Bryan Huelgas and Meggie Ochoa will team up for the 2021 National Sports Summit as they share how they used their popularity to make a mark in society.
"Making a Mark Through Sports" is session 10 of the NSS to be held this Wednesday, April 21.
Huelgas, a two-time gold medalist in the men's individual triathlon event of the Southeast Asian Games in 2015 and 2017 will take the first part of the online lecture forum to share his journey in sports, career, and life.
This year, Huelgas also received a military merit medal from the Philippine Air Force (PAF) for standing at the frontlines as enlisted personnel during the onset of the COVID-19 pandemic.
He will also discuss their programs and plans as the current chairman of the Athlete's Commission of the Philippine Olympic Committee (POC).
Ochoa will take the second half of the session as the first-ever Filipino world jiu-jitsu champion in 2018 and at the same time the Director for Social Responsibility of the Ju-Jitsu International Federation (JJIF).
Ochoa has a long list of accolades bagging the gold medals in the IBJJF World Championship 2018, Abu Dhabi Grand Slam Jiu-jitsu World Tour London 2018, Asian Indoor and Martial Arts Games 2017 in Ashgabat, Turkmenistan, among others.
She is the ambassadress of child's rights-based organization Plan International Philippines and founded the Fight to Protect Movement in 2018, which focused on addressing child sexual violence through sports-related efforts.
"We are excited to bring in the session our champion athletes Nikko Huelgas and Meggie Ochoa. Their sports excellence and achievements really made a big impact in the country. We hope that our participants will get inspiration from their stories and eventually they would also make a change in their respective fields." said PSC chief of staff and NSS project director Marc Edward Velasco.
Almost 800 confirmed participants nationwide are expected to join the online conference via Zoom which will start at 1 p.m.