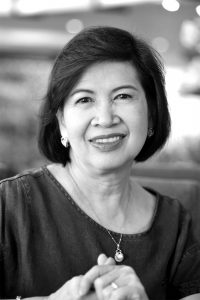 COVID should be managed as much as possible at home. COVID survivors suggested some items that might be good to have available to manage the illness: PPEs, non-contact thermometer, oximeter to detect oxygen level, oxygen concentrators instead of oxygen tank as the latter needs to be refilled.
To strengthen the immune system, some were advised to take IgCO milk powder with natural colostrum, or colostrum tablets.

COVID symptoms appear for the majority in a poll within 1-3 days, others 4-6, and fewer after 7-10 days. Treatment protocol depends on the severity of cases and symptoms exhibited.
Asymptomatic (no symptoms) cases require 10 days isolation since testing positive with no treatment needed. Mild cases having symptoms lasting typically in 7-10 days of fever of not more than 37.8 C, headache, or loss of sense of taste/smell need supportive treatment and isolation of 12 days after testing positive.
Moderate cases usually have mild symptoms and may have comorbidities or other medical conditions that need monitoring from a doctor but follow the same supportive treatment. Severe or critical cases include cough, colds, fever, pneumonia, shortness of breath with oximeter reading of less than 94% oxygen saturation, comorbidities.

Those exhibiting mild and moderate symptoms should take bed rest and naps, stay hydrated, keep the throat moist with warm water, honey and lemon; take paracetamol or ibuprofen for fever or pain as needed. They should eat nutritiously and take 2000 mg Vit. C, a daily dose of vit. D, get some sun, self-isolate, practice tuob or steam inhalation, monitor symptoms regularly, and have Betadine gargles thrice a day.
The suggested position by those in home care for cough and difficulty with breathing is the prone position, not lying on one's back.

Treatment of severe cases usually includes oxygen to help with breathing; taking doctor-prescribed medications such as dexamethasone for inflammation; immunomodulators like tocilizumab, baricitinib for select patients; antiviral medicines like favipiravir, remdesivir.
Once recovered, RT-PCR tests are not suggested until after 3 months. Severe cases have to be intubated to help open up the airway for breathing.

The expenses related to treating COVID could easily rack up, depending on the severity of the case. RT-PCR tests alone are capped by DOH at P5000 for private testing centers and at P3500 for public ones. There are cities that have budgeted COVID assistance to constituents aside from Philhealth.
There are those who said they did not pay anything especially in government hospitals. The case is different in private hospitals where expenses can easily run from several hundred thousand to a million pesos or more depending on the severity of treatment.

The long-term damage effects of COVID are varied, even with formerly healthy individuals. They complain of brain fog, shortness of breath, dental problems, migraine, and many other health issues months after recovery.
As there is still not enough data from studies that show how long one is immune after recovering from COVID, or even after vaccination, it is best to still practice the protocols to keep from getting reinfected.

While our country awaits more vaccines to arrive and with the slow vaccination roll-out, we have reached the 930,000+ cases. However, we also take heart on a number of things. We have a high recovery rate of 83.2% and a low fatality rate of 1.7%, which attests to how good our frontliners are and the interventions that work.
Stories of those in the COVID groups include "miracles" they experienced of seemingly impossible recovery, of expenses paid, of the whole family infected and recovered. These groups have become a place of learning, comfort, prayers, encouragement and support as we continue to battle this pandemic.